Last updated: April 10, 2018
How-To: Smoky Mauve Brunette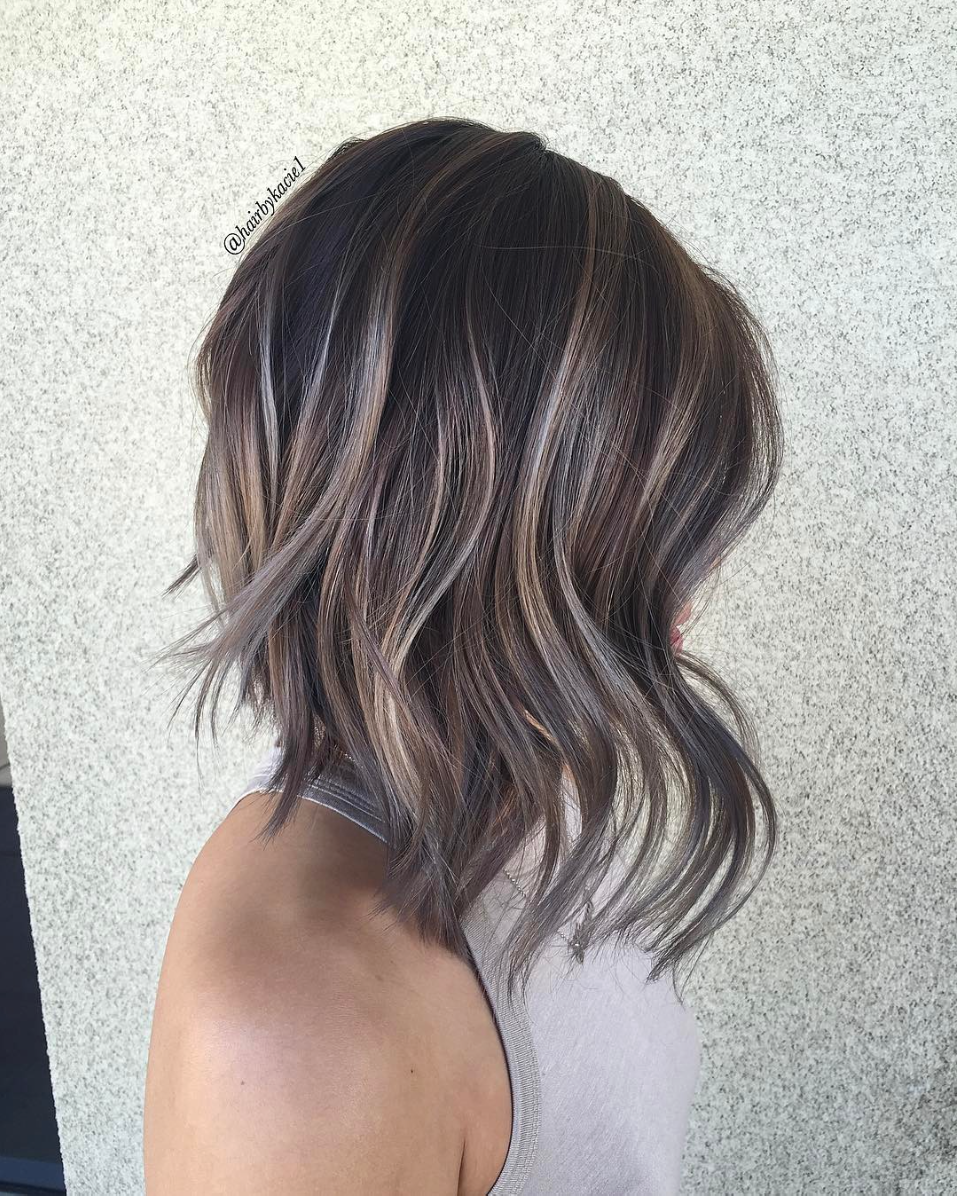 Formula A

Redken Flash Lift + 40-volume developer

Formula B

Shades EQ 06T + 07V + 09B + Processing Solution
If you've ever seen Kacie Nguyen's (@hairbykacie1) work, you know what a master she is at using color to enhance weightless movement—striking that perfect balance of gorgeous, trendy color with better-than-natural dimension. This smoky, metallic brunette is a prime example, so obviously we had to know her secrets! Find out how she did it below.
Want to be featured? Tag your pics to #behindthechair!
Natural/starting level: Level 2 Asian hair previously colored with dark brown box dye
Total chair time: 3 to 4 hours 
Pricing: $250
COLOR FORMULAS
Formula A

Redken Flash Lift + 40-volume developer

Formula B

Shades EQ 06T + 07V + 09B + Processing Solution
HOW-TO STEPS
1

With Formula A, prelighten the hair to a Level 8/9 using a hand painting balayage technique. Rinse and shampoo using Fanola No Yellow Shampoo, leaving the shampoo in for 10 minutes to eliminate as much brass as possible. Rinse and towel-dry. 

2

Tone with Formula B, processing for 15 to 20 minutes. Rinse, apply Olaplex No.2, then shampoo and condition. 

3

Kacie styled the hair with a 1¼-inch Hot Tools curling iron, alternating the direction of every other curl and finishing with a texture spray.