Last updated: June 08, 2021
Do You See Black Dots When Bleaching Out Clients? Read This.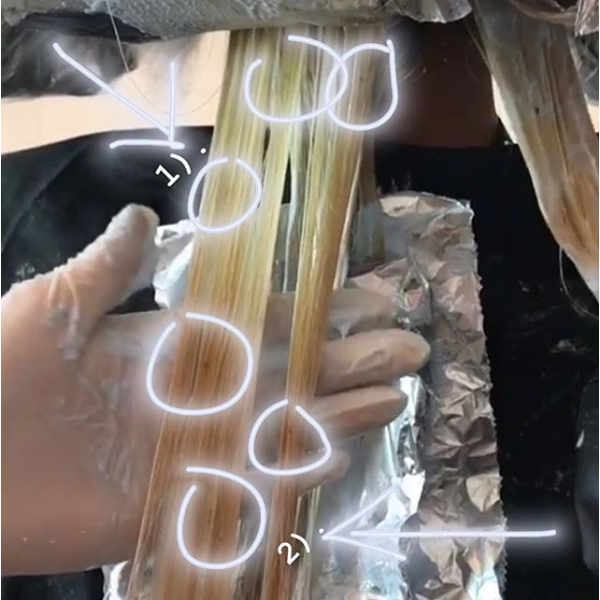 Here's Why Black Dots Appear During Bleach Outs
When applying lightener on a corrective color client, have you ever noticed tiny black dots appearing in the hair? Well you're not alone, and BTC Team Member Josie Vilayvanh (@josievilay) is breaking down what's happening and how to prevent major damage. As Josie said in her caption, "Keep calm, and read on" to find out how to handle this bizarre hair emergency!
Why This Happens
Does your client use box dye or nonprofessional shampoos? These products typically contain metallic salts, so if black dots appear it usually means there's a chemical reaction happening between the lightener and your client's hair. 😱
What To Expect
If lightener is applied, don't be surprised if there's an unusual amount of heat followed by a dripping greenish/blue bleach and uneven layers of tone. It's not great, but it's a common result of the chemical reaction.
What To Do
Rinse the hair immediately and apply a deep conditioner to help restore moisture and repair any damage that may have been caused.
Then do a strand test, let her know about the situation and assess her options. She may have to wait and book another appointment down the road depending on the extent of the damage.
If you don't have proper consultation or release forms, find some online and keep them at your station as a precaution for future hair emergencies that may pop up.
You'll want to screenshot these five blonding formulas from Josie!