Last updated: November 10, 2022
The HOTTEST Styling Trends Of Fall 2022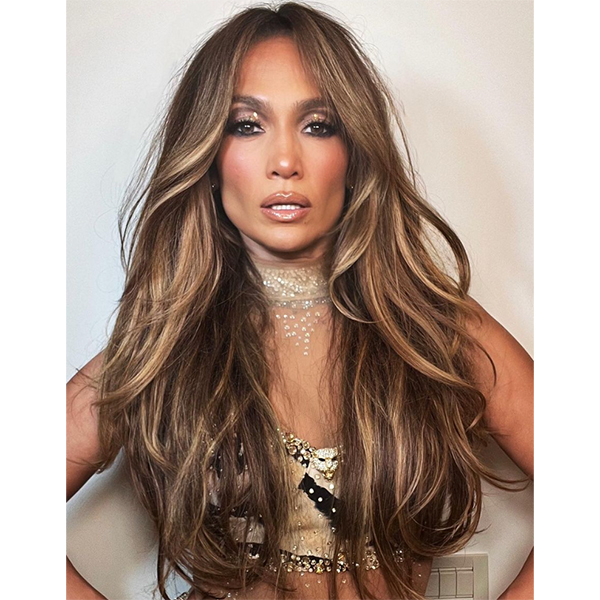 Blowouts, '90s Updos & Waves: Here's every hairstyle that's trending this fall
Bye-bye, beach waves—hello fresh fall styles. This season, we're all about actually "doing" our hair. That's right: air-dried summer looks are of the past and Hollywood glam is THE moment. Whether your client is into sleek, glossed ponys, voluminous '70s-style layers or Y2K twists and spikes, this style guide will have all the inspo you need to make it happen!
Keep scrolling to read our official style trend prediction—inspired by top celebrity hairdressers.
1. Bouncy, blown-out layers
Did someone say "bombshell"? Volume NEVER goes out of the style—and JLo's go-to stylist and Color Wow Global Creative Director Chris Appleton (@chrisappleton1) seems to agree. Blowouts have been trending, trending, trending since last year and show zero signs of stopping. Think blown-out locks like Cher's from "Clueless" and Cindy Crawford's classic layers.
Trend Cheat Sheet
Watch this roller set bombshell blowout quickie by @shannonjjwilliams:
 

 

View this post on Instagram

 
2. Defined curls
Bouncy, voluminous curls without the frizz—need we say more? Give clients defined curls with natural definition (and moisture!)—and teach them how to style their hair at home to keep them coming back.
More In-The-Know Deets
Master your curly cut & style with unlimited courses at BTC-U!
3. Feathered '70s texture + high volume curls
Softly blended shags and big, bouncy curls are joining forces to turn this fall into the ultimate '70s throwback. Looking for inspo? Check out the "The Goldie" by BTC Team Member and #ONESHOT 2022 Shag/Mullet Winner Rachel Williams (@rachelwstylist) or enroll in her course at BTC University to see how it's done!
Tune in to BTC-U to watch Rachel create her modern face-framing shag!
 

 

View this post on Instagram

 
Up Next: Sam Villa's Midlength, Layers Galore Shag Haircut
4. Money piece baby braids
Whether you're scrolling through Instagram or unwinding with some quality TikToks, these hot money piece braids come up within minutes. Whether your client plans on pairing their baby braids with a half-updo or silky straight locks, they're sure to make a statement. One of our faves? Maddie Ziegler's bold, face-framing braids by Tangle Teezer Brand Ambassador Clayton Hawkins (@claytonhawkins).
Exclusive How-To: Margot Robbie's Twin Braids
Learn how to recreate this look step-by-step with celeb stylist and Moroccanoil® Ambassador Bryce Scarlett (@brycescarlett)
Want to step up your Instagram game? This BTC-U exclusive course teaches you how to create styles for the Gram—and how to photograph them!
5. Blown-out, fluffy bangs
Fringe season is back and bigger than ever…literally. This fall, we're all about blown-out, fluffy bangs with a purpose. Sure, a relaxed look never really goes out of style—but where's the fun in that? Add some glam to your fringe with these haute style upgrades:
Read Next: The Best Kept Secrets For Styling Curtain Bangs
Read below to see how Rachel added volume to this fringe using ARC™ Scissors and select amika styling tools!
Here's how to get the look:
Create long layers and Brigitte Bardot-inspired bangs with Designer Series Phantom II 6" by

ARC™ Scissors

. 

Shampoo and condition with amika Normcore Signature Shampoo and Conditioner.
Prep the hair with amika Blockade Heat Defense Serum.
Curl using amika's The Chameleon curling set.
Style with amika Un.Done Volume and Matte Texture Spray.
Click Here To Learn More About The Designer Series By ARC™ Scissors!
6. Super sleek, straight strands
Yes, we remember the reign of beachy waves and lived-in curls. But the return of super straight hair through the ends has many fans: "Bodies, Bodies, Bodies" star Amandla Stenberg, "Euphoria"'s Maude Apatow, "Boyfriend" singer Dove Cameron—and us, too! Another fave: Tamara Mowry's gorgeous press by celeb stylist and natural hair educator Kim Kimble (@kimkimblehair).
This style works on all lengths and can be dressed up or down—and a hair scarf or some jewels for some extra pizazz.
Styling Hacks
Want 90 minutes of silk press ed? Enroll in BTC-U for access to John George (@johnwgeorge)'s signature technique for achieving a silky, smooth finish.
7. Sleek with beveled ends
Client not digging the super straight locks from top to bottom? Celeb stylist Laura Polko (@laurapolko) is serving up a simple solution: beveled ends. Sleek lengths gently curve inwards towards the ends to create a classic '90s look similar to Jennifer Aniston's "The Rachel." Scroll to peep Sydney Sweeney and Barbie Ferreira's modernized versions of the effortless retro style:
90s x Beveled Ends Cheat Sheet
8. The Pam Anderson
Huge on TikTok and just about everywhere else, Pamela Anderson's ICONIC updo is unmissable. Fueled by '90s nostalgia, this look is.a little glam, a little grunge and giving a whole lot of vibes. Messy curls, face-framing tendrils and piecey bangs combine for a perfect imperfect result—sign us up!
Want More Styling Tips? Enroll In BTC-U For Limitless Access To Glam Looks And Step-By-Step Tutorials!
 

 

View this post on Instagram

 
Styling with extensions? Don't sweat it! Learn how to style extensions like a celebrity stylist with Line One Hair Extensions Founder Drea Henty (@andreahenty) at BTC-U!
9. Hollywood Glam Waves
Nothing says "styled" more than romantic Hollywood glamour. These smooth, wavy, blown-out styles combine our love of curls with seamless, refined aesthetics spotted only on the red carpet. Why try this at the salon? Our clients have spent too long behind their computer screens to leave the house without looking their very celeb-esque best.
Recreate this look behind the chair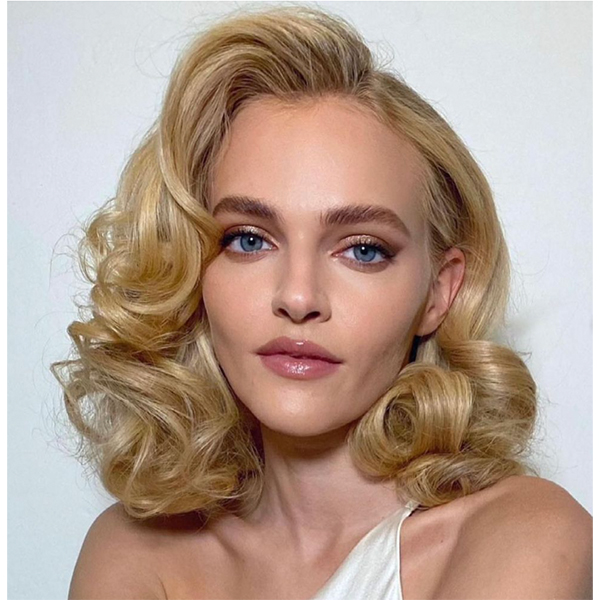 Want to recreate "Abbott Elementary" star Quinta Brunson's gleaming look from this year's Emmy Awards? We'll give you a tip: it's a winner! Click here for a step-by-step how-to of this style by celebrity stylist Alexander Armand (@alexander_armand)!
10. Glossed, Wet Finishes
Summer may be over, but these fresh-outta-the-shower looks are here to stay. From Dixie D'Amelio's Aquage-powered MTV VMAs style by Laura Polko (@laurapolko) to Lizzo's slicked look by Shelby Swain (@theshelbyswain), freshly dipped styles are THE way to accentuate your client's locks for a combo of glossy minimalism and an effortlessly sexy vibe.
Some of our fave products for soft texture looks
Like what you see? Click here to get the inside deets on R+Co Collective Member Ryan Richman (@ryanrichman)'s style sor "Yellowjackets" star Liv Hewson!
11. Heat-free curls (and the cheats you need!)
After a summer of plenty of sun and even more bleaching, fall is the time to give your clients' hair a break…but that doesn't mean you can't have fun while doing it! As seen on (viral) TikTok, heatless curling hacks are an increasingly popular way to style. For clients whose hair are especially prone to damage, they'll thank you for sharing these techniques later—and come back for more!
More heatless insight
Laura's heatless beach waves using Aquage Spray Wax!
 

 

View this post on Instagram

 
This five-minute set by Chris Weber…NO hot rollers included!
 

 

View this post on Instagram

 
12. Gems, scarves, embellishments galore
Vacation? Holiday? Day trip…to Starbucks to get another pumpkin spice latte? In the season where everyone is "doing" their hair, embellishments are MUST for each. Scarves, glitter, tinsel, gems and '60s-style headbands—we're here for all of it, styled however you so desire.
As the fall holidays lineup, be sure to check out Andrew Fitzsimon's (@andrewfitzsimons) BTC University course on glam styles with plenty of sparkles and jewels.
Serena Williams' Bedazzled Locks At The US Open
Pick up more holiday glam styling tips for every celebration with Michelle O'Connor (@michelleoconnorbeauty)'s BTC University course!
13. Perfectly imperfect bobs & lobs
When it comes to shorter lengths, a little wave goes a long way. These perfectly teased and pinched bobs and lobs take undone texture to a whole new level, adding an aura of chicness and city-centric sophistication. Top with blown-out bangs or money piece braids to complete the look! The rising highlight of the season: bottleneck bobs.
The Highlight: Bottleneck Bobs. Want to see why we're so obsessed? Click here!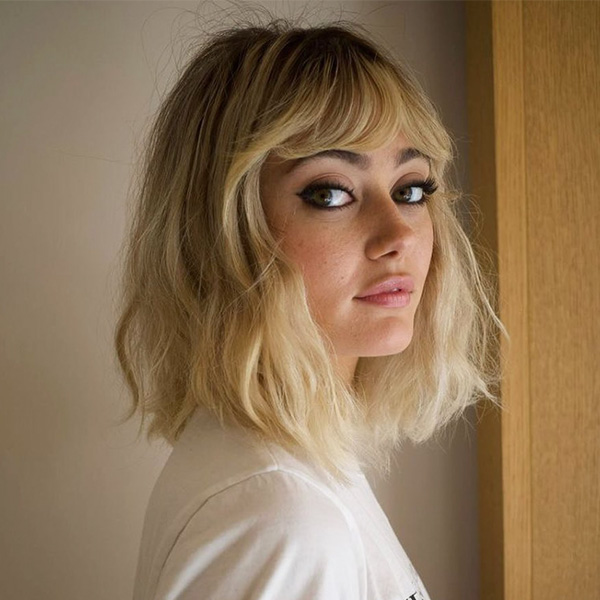 14. Ultra dramatic side parts
Gen Z may have kicked side parts to the curb, but they're back—and with a new urgency. The side parts taking over the internet aren't just pushing the middle parts of last season to the side; they're shoving them all the way to the other side of the head. Half-up, down, curled or straight, these celeb-approved side parts can match any client's personal style.
Celebs who have made the switch
Danilo Bozic's soft side part, styled with Alterna Haircare!
Olivia Rodrigo's spiky side part at this year's MTV VMAs
This Joico-inspired look for Ryan Destiny
15. Half-Upstyles
Classy, timeless and reliable, half-upstyles are a simple, time-effective way to dress up your client's usual style. Tie their half-pony or braid off with a velvet scrunchie, acrylic barrette or a near invisible elastic for a seamless look. For the most trend-worthy result, we recommend sending them out of the salon with an elevated, slightly wet look with a tucked away half-pony.
Want to see more half-up styles?
 

 

View this post on Instagram

 
Want more of the season's favorite styles? Click here to see celeb-approved hair cutting trends for fall!