Last updated: January 19, 2021
Your Complete Guide To Instagram Photography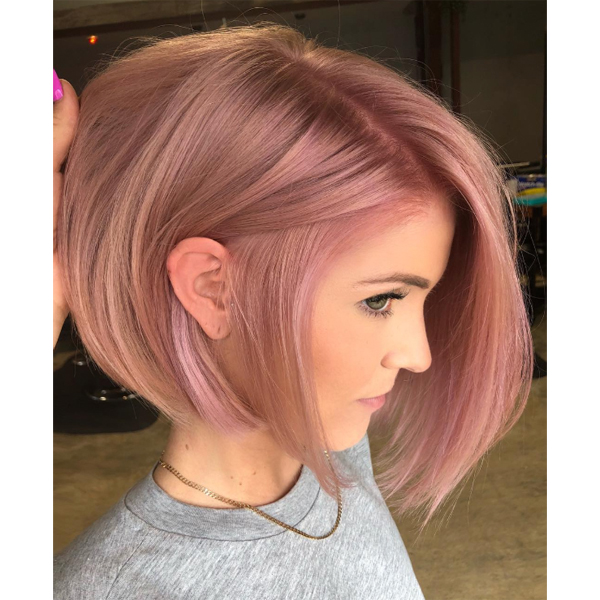 Formula A

L'ANZA Healing Haircare Powder Decolorizer + 20-volume developer + b3 Brazilian Bond Builder

Formula B

Powder Decolorizer + 30-volume developer + b3

Formula C

15 g Schwarzkopf Professional IGORA ROYAL Pearlescence 9-5,89 + 15 g Schwarzkopf Professional IGORA Vibrance 9-5,18 + 15 g IGORA Vibrance 8,29 + 5 g IGORA Vibrance 0-11 + 7-volume developer + b3
These Low-Budget Photography Techniques Will Boost Your Biz
Your Instagram feed is your business card, portfolio and best business tool—are you using it to its full potential? Megan Schipani (aka @shmeggsandbaconn to her 61K Insta followers!) is a social media success story, one that led her to become a double-digit #ONESHOT Hair Awards nominee (she took home the Student Shot of the Year!) and a stylist at Bescene Studios. That's why Megan went live with BTC's Mary Rector-Gable to break down her best tips for getting that Insta-worthy shot. Scroll for some of our fave tips!
Click HERE to watch the video playback and for lifetime access!
1. Preparing Instagram-Friendly Looks
You are used to looking at your client's hair through the mirror to check your work, right? Look through the lens to see how the hair photographs because it's different than in-person, and follow these easy-to-use guidelines to slay every post:
Always keep a can of hairspray on-hand while shooting to tame flyaways that will pop in the photo.

Check for any holes and imperfections in your styles, especially with curls and waves. Meghan recommends raking your fingers through the hair to perfectly place the strands before shooting.

Have a client with dimensional balayage? Try a simple braid or a few different quick styles to highlight the color and get a variety of shots. You could easily turn one appointment into 4 to 5 potential posts. Knots, buns and experimenting with pinning braided styles are great ways to transition your style into multiple looks.

This shot won Shmeggs #ONESHOT Student Shot of the Year!
2. Improve Your Photography Skills
You don't need a professional set-up, just a smartphone and a ring light! Follow these simple guidelines to a clean, clear and Instagrammable shot:
Is your schedule crazy busy? Ask your client to come back on a different day to get the shot, even a day off or when you're not super booked. Do whatever you can to showcase your work! If you can't make it work, then ask the client to send selfies.

Always shoot blondes against a darker background and brunettes or darker-haired clients against a white background—this will make the color pop, and draw attention to the hair.

Indirect natural light is usually the best to shoot. But if you have a dim salon, shoot with a ring light to highlight and showcase dimension.

Avoid busy and messy backgrounds that will distract from the hair. Keep images unbranded and busy salon logos or products out of the photo.

Meghan recommends using FaceTune or other photo-editing apps to smooth out any fine lines or bumps, whiten teeth and brighten your client's eyes.
3. Follow These Easy Wardrobe Guidelines
Keep it simple and be prepared—the focus should always be the hair, so start with these tips:
If your client is wearing a shirt with a busy pattern, keep the cape on so the outfit doesn't distract from the hair.

Suggest that the salon purchases a few black leather jackets (in different sizes!), long-sleeved shirts, black and white tunics. Have clients change into one of these in-salon wardrobe pieces before shooting. 

Mary always recommends avoiding outfits that are too revealing and covering up models or clients' skin to make the images look more sophisticated. But don't worry about shoulders or a flattering neckline that will photograph nicely. 
Click through for some of Shmeggs' top-liked images, screenshot and save to study body position, balance and what makes a post go viral.