Last updated: November 25, 2020
Balayage Tips To Help You Paint Like a Pro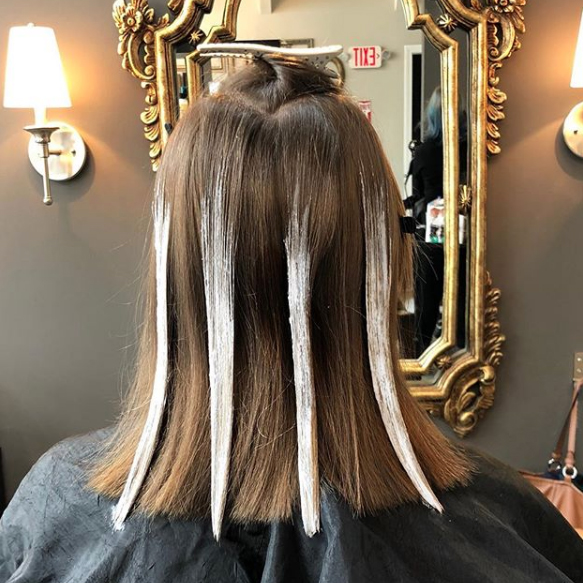 Balayage Tips To Help You Paint Like a Pro
What would help you achieve better balayage results? We have a few ideas—like learning the single-point application technique, how to pre-section to save time and how to paint cowlicks properly—and we're breaking it all down below thanks to L'Oréal Professionnel National Artist Sebastian Langman-Kirtley (@sebastiancolorist). Keep scrolling for the deets!
Pre-Section To Save Time
If you are new to balayage, the application can be a messy process. Stay clean with your technique by pre-sectioning the hair—it creates a road map for you to follow, allows for more accurate placement and saves times in the end.
It takes Sebastian about 5 minutes to clip everything away when pre-sectioning.
Watch this quickie Insta video showing his pre-sectioning technique.
Single-Point Balayage: Create Highly-Effective Color Quickly
If your client likes that highlight/lowlight look, use a single-point balayage application to achieve tonal variety quickly.
This technique is great for adding pops of lightened strands without over-lightening the ends.
See photo below!
Take Cowlicks Into Account
When dealing with a strong cowlick, elevate to 45 degrees and balayage in the direction of the growth pattern.
Forcing the hair against its natural direction can cause buckling in the color and unwanted marbleizing.
See photo below!
@sebastiancolorist's Go-Tos:
Lightener: L'Oréal Professionnel Multi-Techniques Powder mixed 1:2 with L'Oréal Professionnel Smartbond Step 1
Incubation technique: Plastic wrap
Sectioning method: Wherever the sun would naturally lighten the hair—surface layers, hairline and part line
Balayage versus hair painting—which technique are you REALLY using?