Last updated: November 30, 2023
The Biggest Haircut Trends of Fall & Winter 2023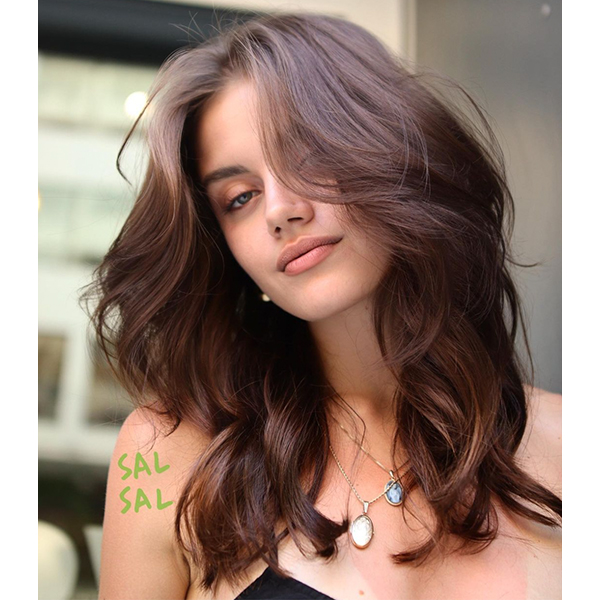 Your Complete Guide To The Season's Biggest Haircut Requests 
We'll admit it, fall hair trends are our "Roman Empire." Yes, we love New Year transformations, spring blonding services and long, air-dried summers—but this season calls for: Warm, rich tones and refined, cool-girl fall haircuts. On the trend radar, we're sharpening our fave scissors for '90s-inspired bobs, layers, face-framing, fringe and wash-and-wear hair. Keep reading for your complete guide! 
Tired of Client Trend Terms? Shift Your Mindset, Here's Why. 
Butterflies, Birkin Bangs, "The Rachel"—we get it. These made-up words go viral on the internet and make it directly to your chair. But, what this really means is more opportunities for you as the trusted professional. 
Here's Why: "It gets a new conversation going about haircutting that gets clients excited about getting their hair done," ARC™ Scissors Ambassador Ray Hornback (@rayvoltagebeauty) shared in a recent IG post.
"When clients come in asking about these so-called 'new' haircuts, it gives you, the professional, a chance to get a new conversation going and potentially give your client something that they feel is NEW!" Ray added. 
1. Luxe, '90s Layered Bob
Yes, we've been referencing nineties supermodels all of 2023—now, Christy Turlington has entered the chat. The iconic swishy, layered '90s bob has been modernized with a few updates, but its signature expensive-looking bevel adds instant-volume, elongates the neck and makes the hair look fuller. 
Read this complete guide to cut and style a nineties bob: 
Strong shape with intentional texturizing brings a softer effect

Flattering with both jaw or collarbone-skimming lengths 

Ultra-wearable – Styling is your best friend here, whether you opt for blown-out and bouncy or air-dried and tucked.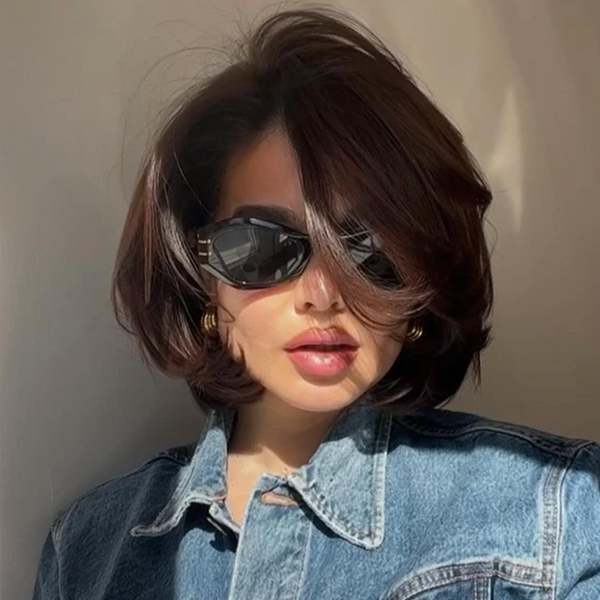 Photo Credit: Instagram via @labeautesthlm x @xoshpresha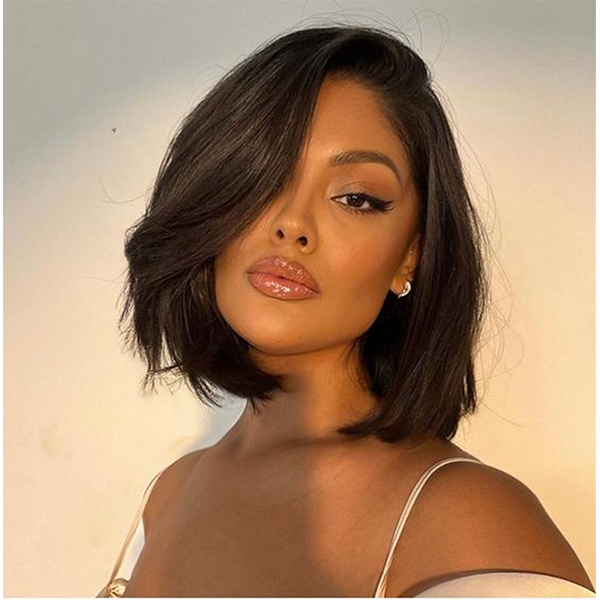 Photo Credit: Instagram via @ghdhair_anz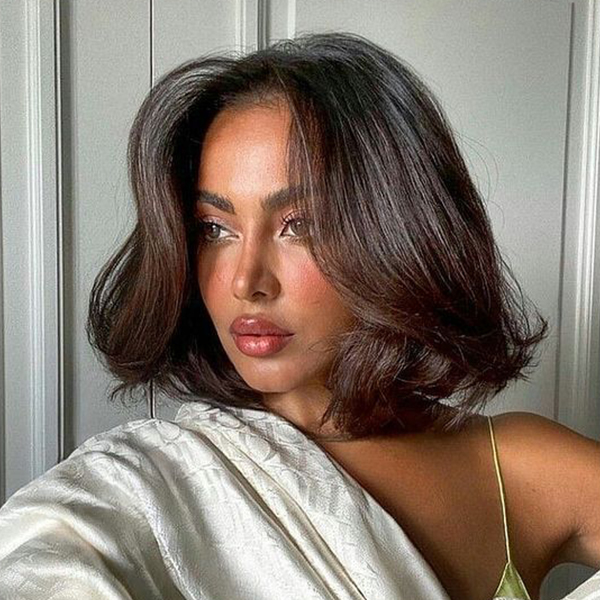 Photo Credit: Pinterest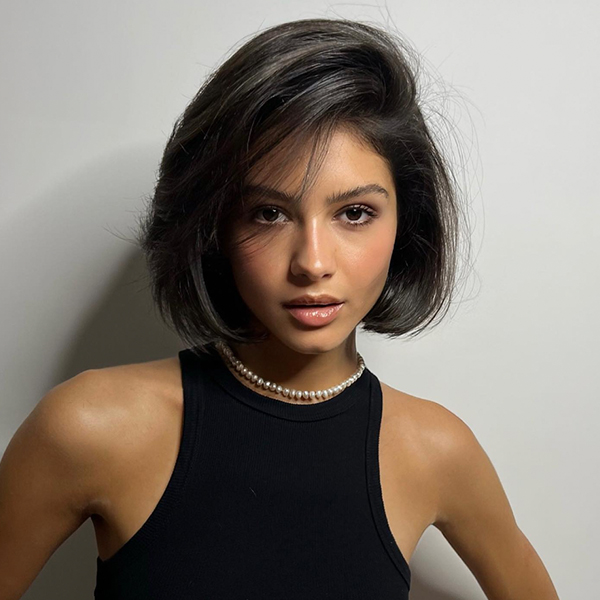 Photo Credit: Instagram via @vikachekahair
Pro Tip: A sharp shear is important to create the blunt outline that supports the strong shape of this look. That's why #ONESHOT Bob & Lob Winner Chris Jones (@chrisjones_hair) uses ARC™ Scissors PARAGON II: "They are my go-to scissor I can use on wet or dry hair, are perfectly balanced and stay sharp for months," says Chris. 
Tips for Styling a Layered Bob from #ONESHOT Overall Haircut Winner and bob expert @rachelwstylist: 
Prep with Moroccanoil® Volumizing Mist and Frizz Shield Spray. 
Blow-dry and apply Moroccanoil® Dry Texture Spray for grit and hold before styling with a Dyson AirWrap. Pin curls at the base. 
After taking out the curls, apply Moroccanoil® Mending Infusion Repair to separate the ends. 
Photo Credit: Instagram via @rachelwstylist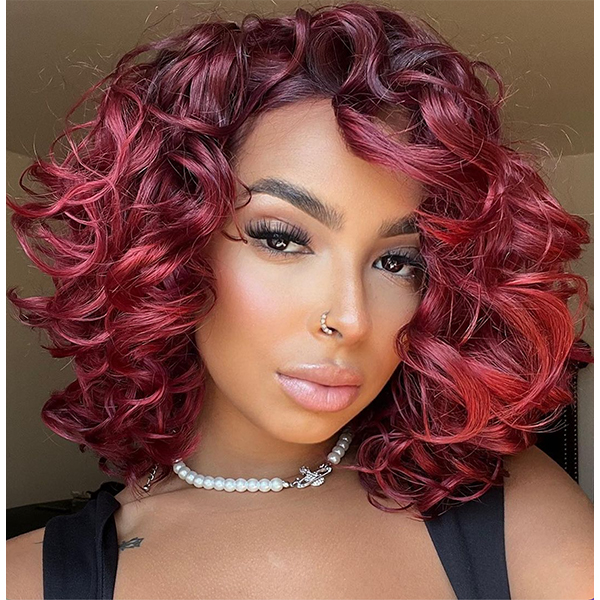 Photo Credit: Instagram via @slickback_buttahtoast
So, What About The Italian '60s Bob? We'll Tell You. 
Different era, same fundamentals. The "White Lotus" starlet Simona Tabasco has left all of our clients searching the internet for: Italian Bobs. Deliver with this heavy bob that can be worn with versatile partings and looks equally as beautiful blown-out or natural.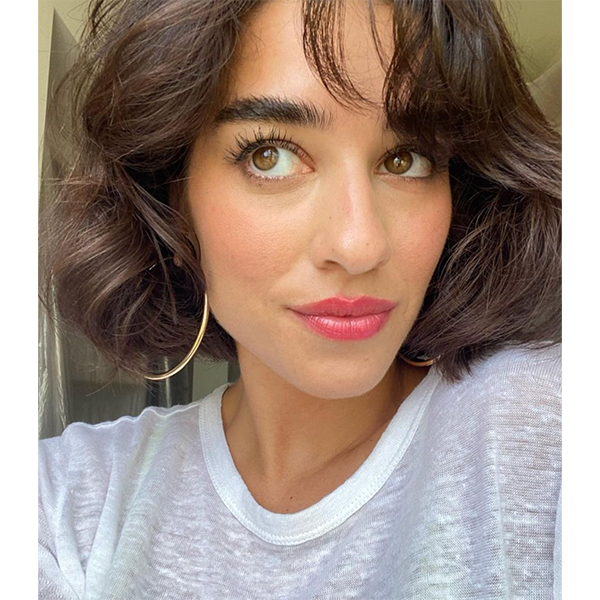 Photo Credit: Instagram via @simonatabasco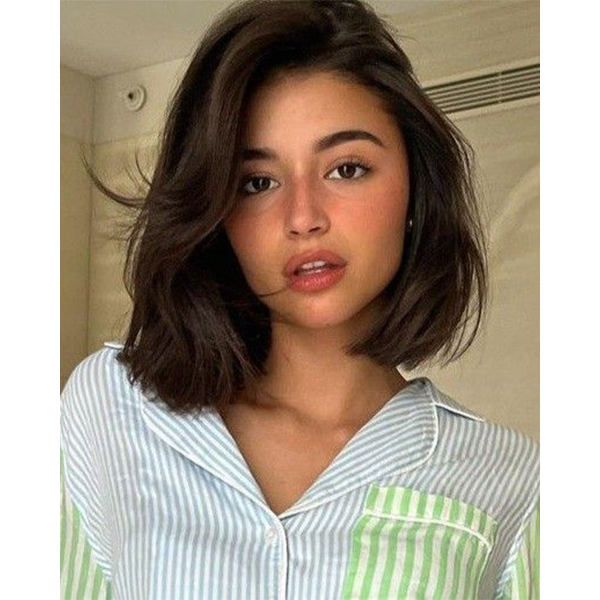 Photo Credit: Pinterest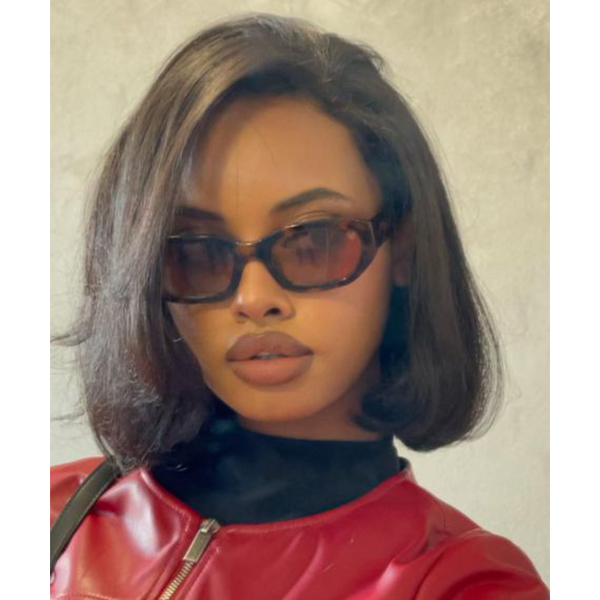 Photo Credit: Instagram via @afnandano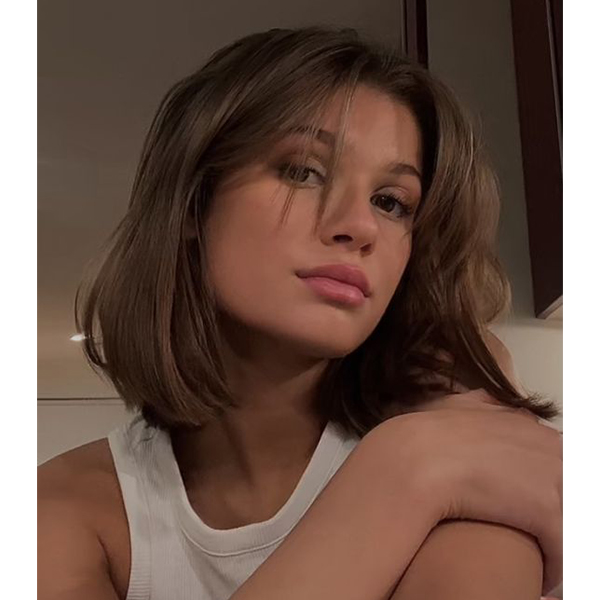 Photo Credit: Pinterest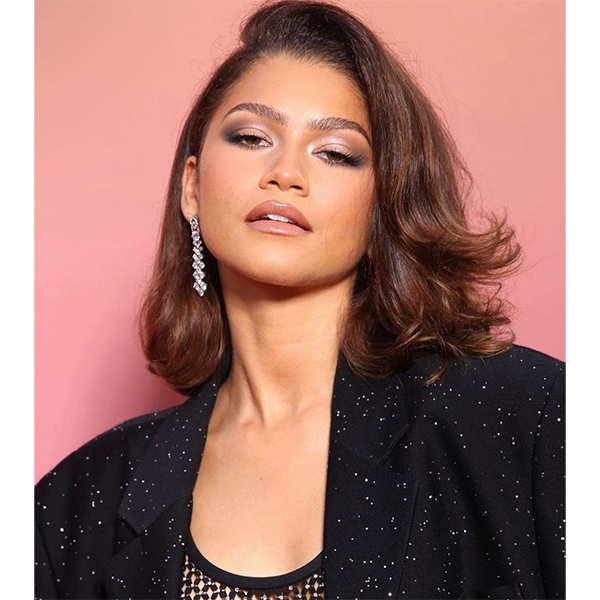 Photo Credit: Instagram via @lovetaije
2. '90s Midlength Layers
Whether Rachel Green or Cameron Diaz are on your client's inspo board, this '90s-inspired haircut calls for short to midlength layering with face-framing fringe and should be styled with a round brush and rollers for mega volume. 
But cutting is only half the battle. "I will always use a mousse when styling layers [like Amplify Mousse by Authentic Beauty Concept]," says LA-based cutting expert Justin Toves-Vincilione (@ahappyjustin). This will enhance volume and set the overall foundation for a bigger, bouncier style. Partner with a smaller round brush to enhance the layers with control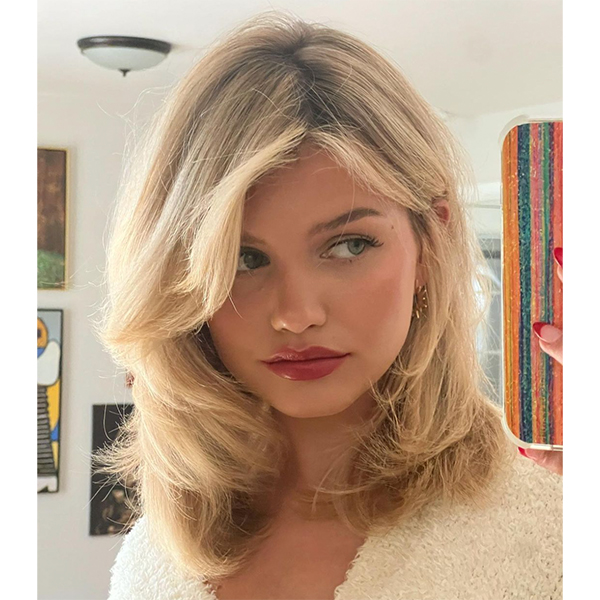 Photo Credit: Instagram via @shay.sullivann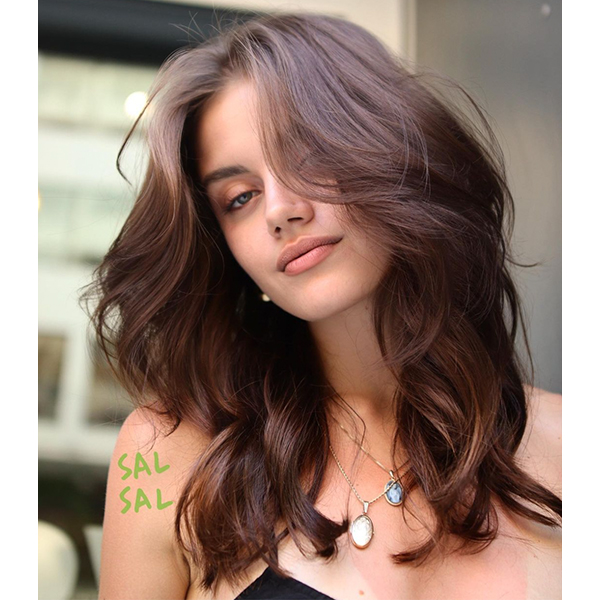 Photo Credit: Instagram via @salsalhair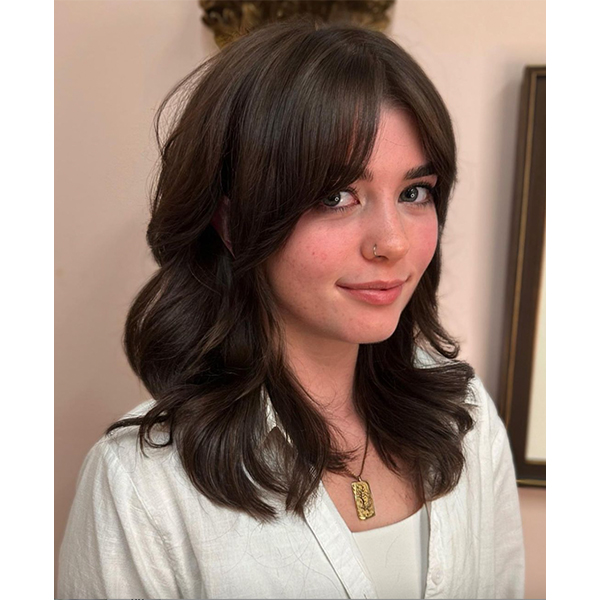 Photo Credit: Instagram via @victoria.hairart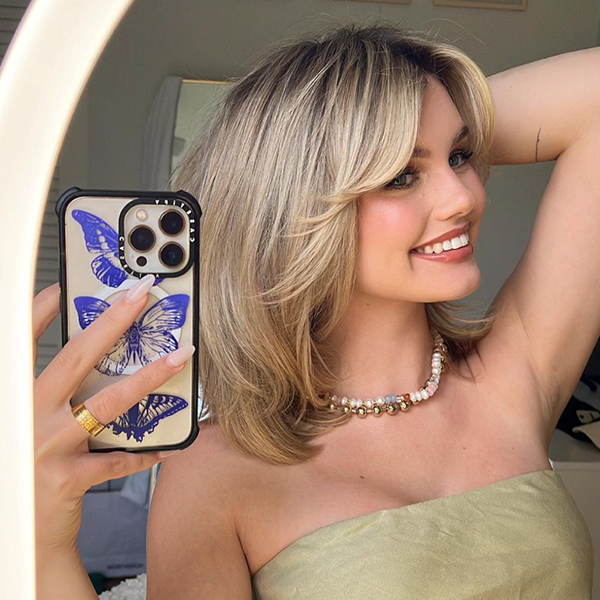 Photo Credit: Instagram via @shay.sullivann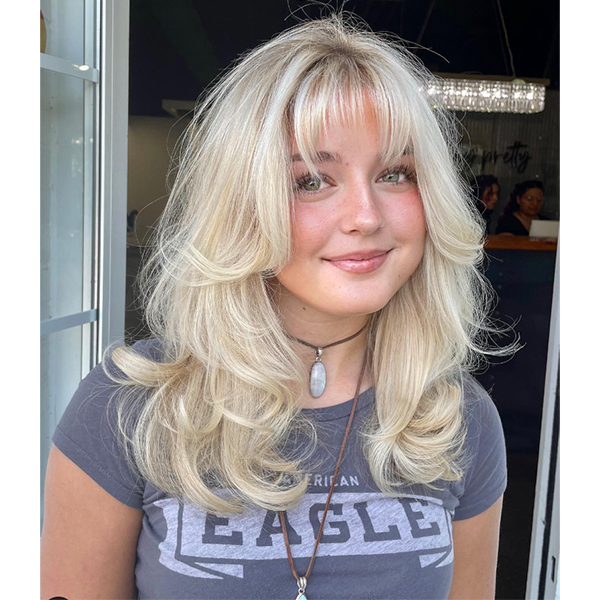 Photo Credit: Instagram via @elblakeethestylist
Watch Next: How To Cut '90s Wispy & Shattered Fringe by @ahappyjustin
3. Chin-Length Bob 
If there's one haircut that makes every list, it's the soft, blunt bob. The resident "It Girl" bob reigns supreme amongst celebrities like Hailey Bieber, Lori Harvey and Elsa Hosk with a model-off-duty vibe. Weight removal is your No.1 key to add soft texture and avoid bulky, bell-shaped bobs. 
Watch: Learn How to Cut a Soft, Blunt Bob from @chrisjones_hair on BTC University!
Follow this fast cheat sheet: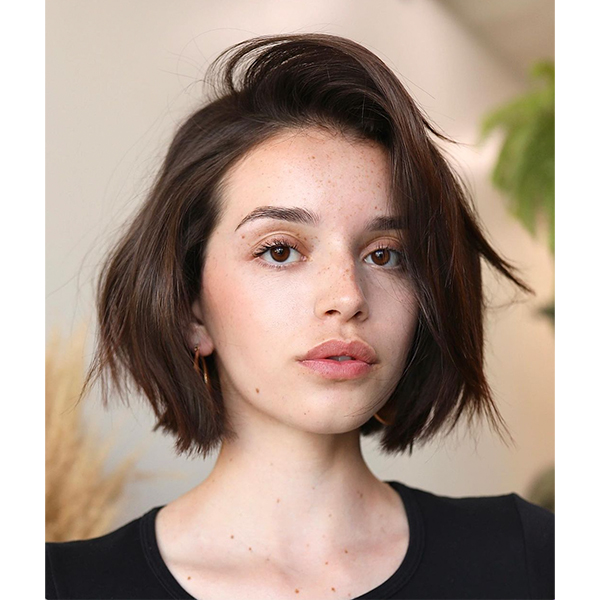 Photo Credit: Instagram via @hirohair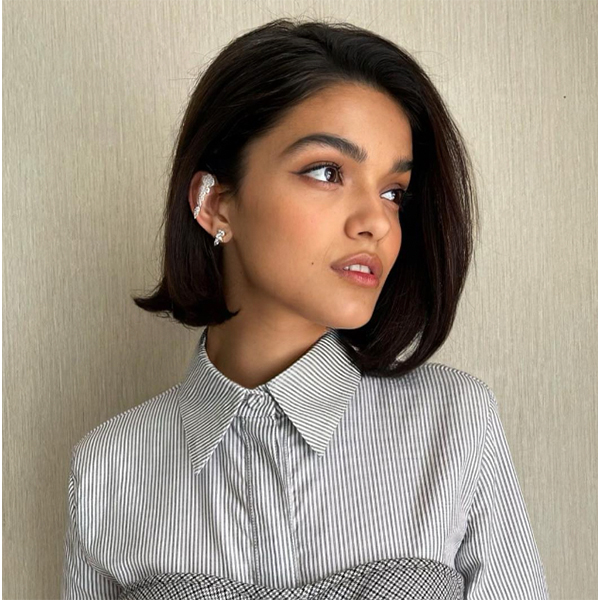 Photo Credit: Pinterest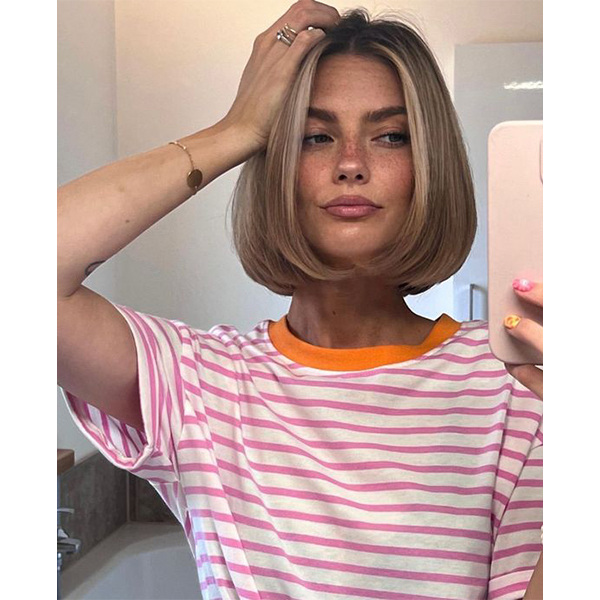 Photo Credit: Instagram via @vivabenard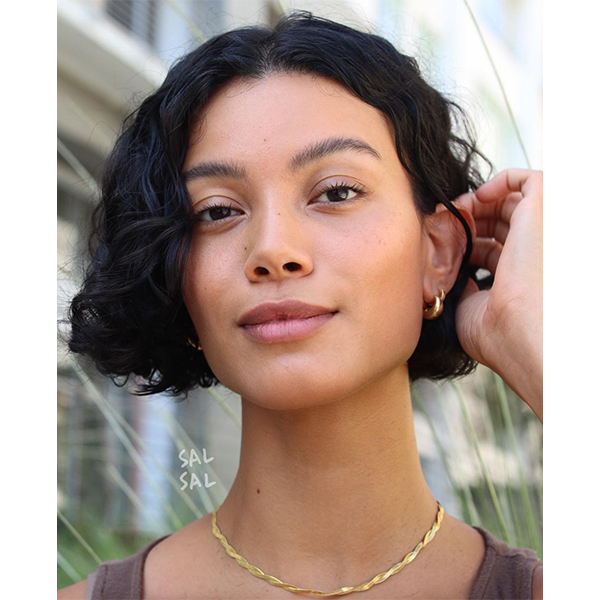 Photo Credit: Instagram via @salsalhair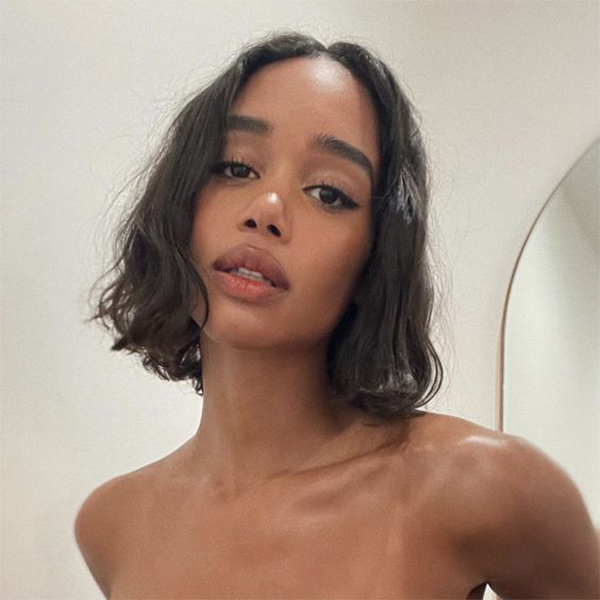 Photo Credit: Pinterest
Photo Credit: Instagram via @haircolorkilla
Photo Credit: Instagram via @chrisjones_hair
Pro Tip for Blending One-Length Bobs from @rayvoltagebeauty:
The problem:

The ends will feel very heavy and clump together, because there's nowhere for them to settle.

The solution: The easiest way to create more room for the hair to settle into itself is to grab a blending scissor like

ARC™ Scissors 28/4 Reversible Thinner

. 
The reminder:

Make sure to use them at an angle and don't overdo it. 
The result:

You'll be left with a beautifully soft, blunt line that still looks full.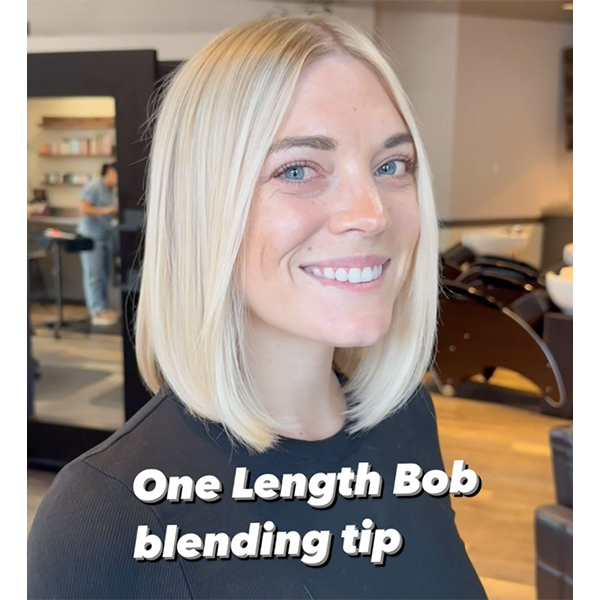 Try Ray's go-to scissors for soft, blunt lines: 
See 20+ bob haircuts to use as inspo for your next client.
4. Face-Framing Shags & Fringe Galore
From The Goldie to The Bardot—shag variations are on rotation every season. For Fall, we're seeing softer, elongated shapes or flipped-out, bombshell butterfly layers. On the fringe radar: A range of wide curtain bangs, heavy and see-through fringe.
Cutting a curly shag? Consultation is key: "There is a shape and curl for everyone! Some like their curls short, long, big, flat, stretched, shrunk, tight, loose, juicy, and piecey," says Austin-based curl expert @slickback_buttahtoast. 
Follow this quick shag cheat sheet: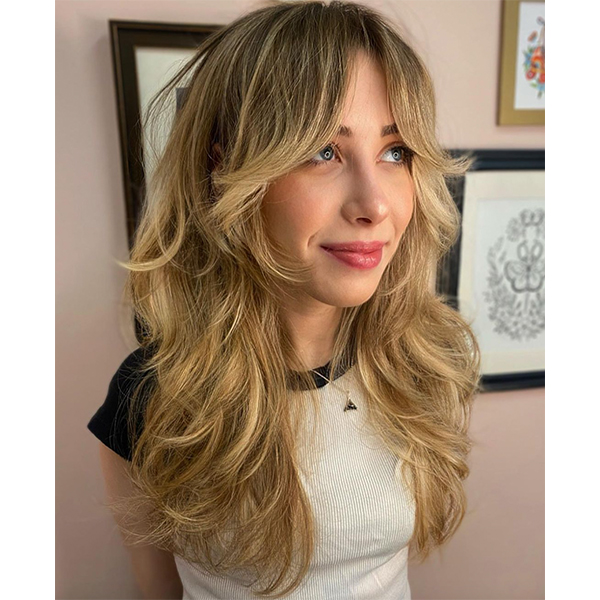 Cut by #ONESHOT Shag Winner @victoria.hairart with ARC™ Scissors The Curve for a highly-carved into shag, styled with Hairstory Dressed Up.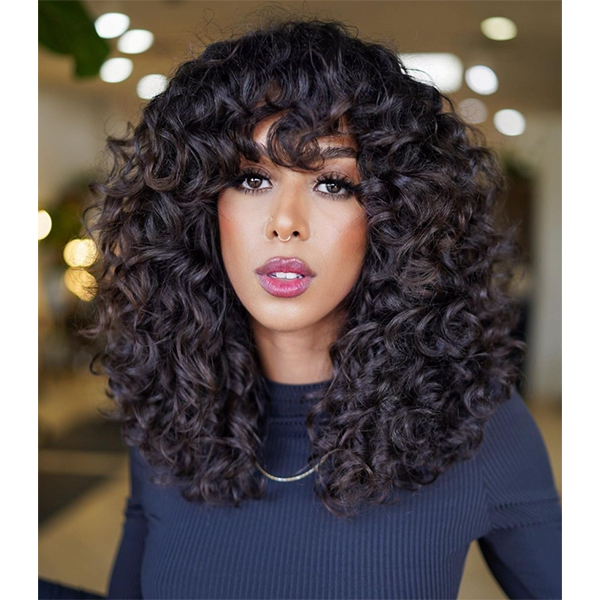 Cut by @slickback_buttahtoast with ARC™ Scissors The Curve, designed specifically for cutting curls with a pointed tip design and high resilience blade to seamlessly cut soft, elongated curls.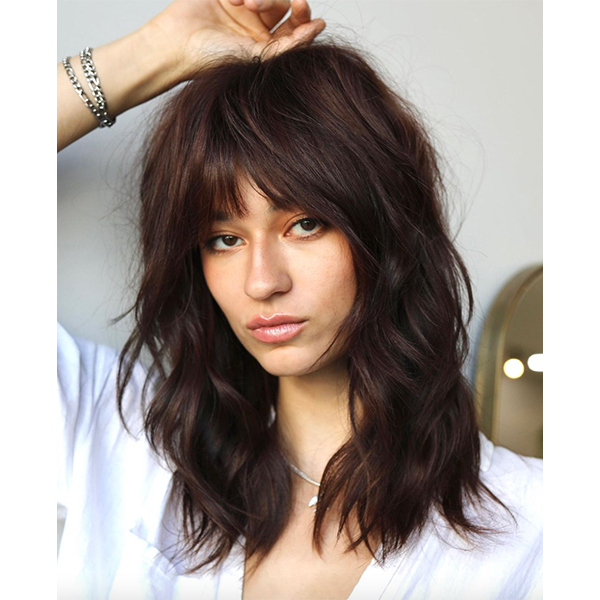 Photo Credit: Instagram via @hirohair
Photo Credit: Instagram via @chey_maya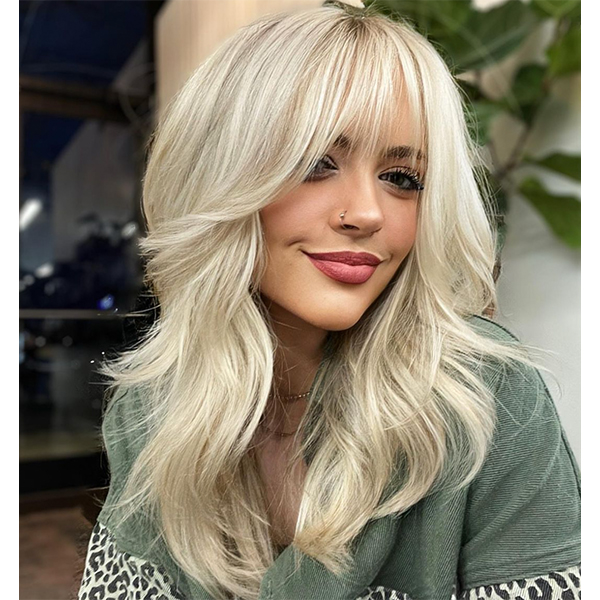 Photo Credit: Instagram via @rachelwstylist
Photo Credit: Instagram via @hirohair
5. Face-Framing Butterfly Layers 
If 2023 was a haircut, we're calling it the year of The Butterfly. These high-volume layers provide heavy face-framing and a nineties supermodel blowout. For length, opt for something shorter like a heavily-layered "Butterfly Bob" or approach the cut on longer-haired clients to add volume without sacrificing length. 
Cutting butterfly layers? Read these first: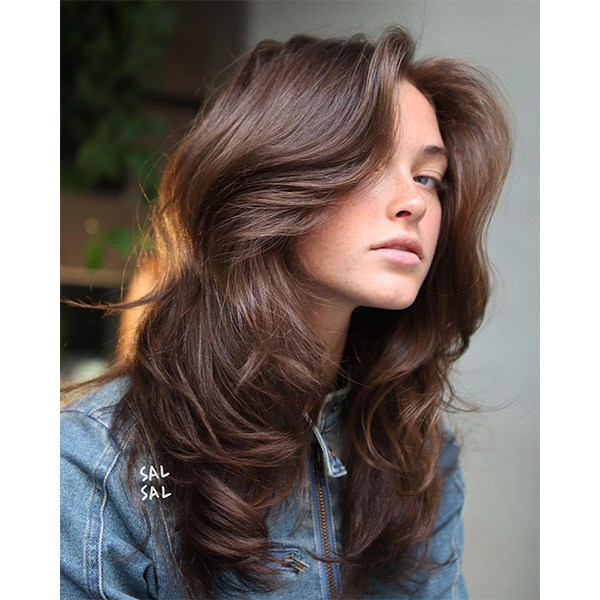 Photo Credit: Instagram via @salsalhair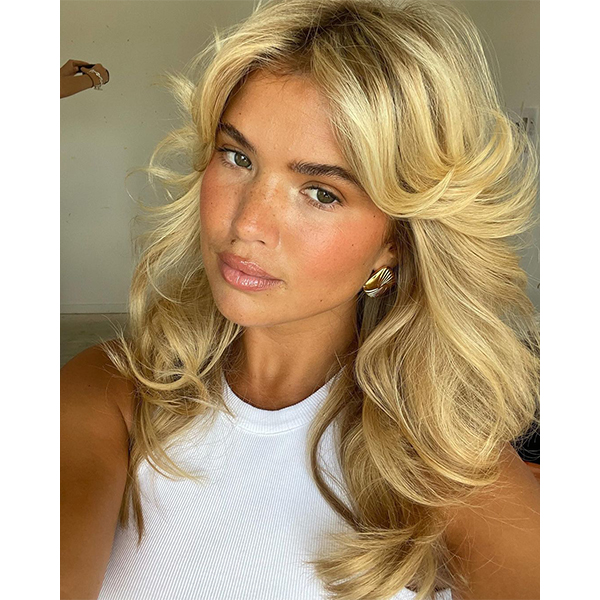 Photo Credit: Instagram via @mathildadjerf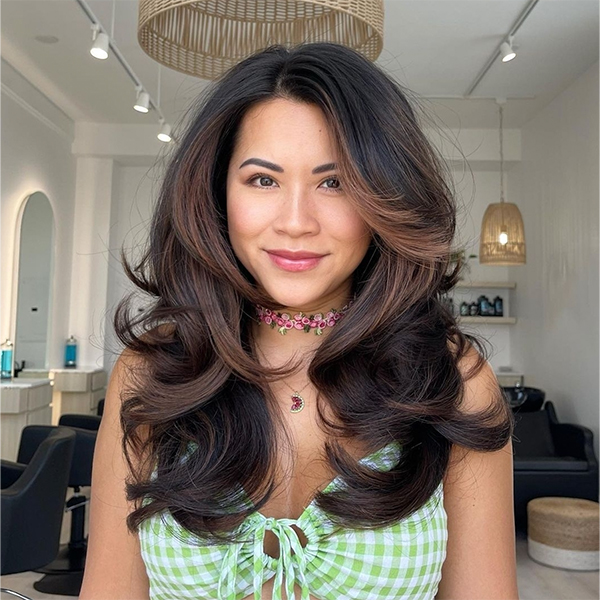 Photo Credit: Instagram via @jem.hair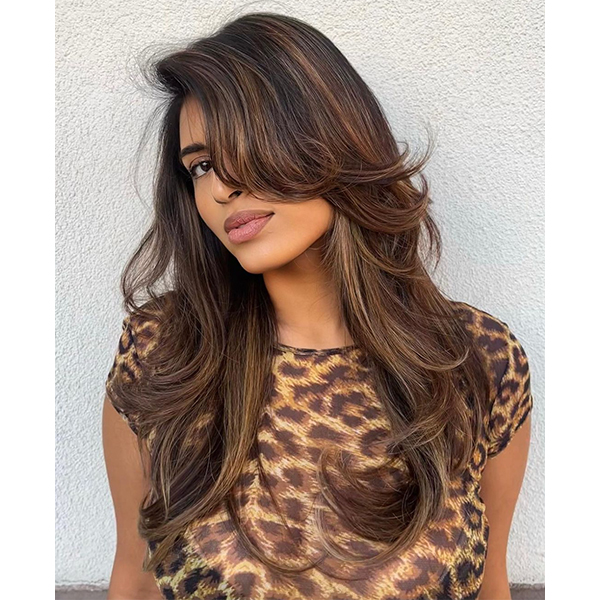 Photo Credit: Instagram via @ahappyjustin
Photo Credit: Instagram via @shireen.rafeeq
Watch @ahappyjustin teach the viral butterfly cut on BTC University to learn:
How to create blended, voluminous layers that don't compromise length

When and where to overdirect when cutting layers 

The difference between a lived-in vs. blunt perimeter

Pro tips to connect fringe, layers and perimeter for a cohesive cut 
Watch Next: Cutting educators @travisparkerhair breaks down the butterfly cut fundamentals.
Ready to level up? Check out all of BTC-U's 150+ courses here!
6. Birkin Bangs 
Just like the bag—you really can't go wrong with a Birkin. This wispy, French-inspired fringe is the answer to "wash-and-wear" bangs. This fringe lightens the interior, creates movement and opens the face with a soft face-frame, says cutting expert @matt.swinney.
Pro Tip: "Almost every section in this haircut is over-directed forward and elevated for maximum softness." says Matt.  ⁠
One look, three tools. Here's what Matt swears by for Birkin Bangs: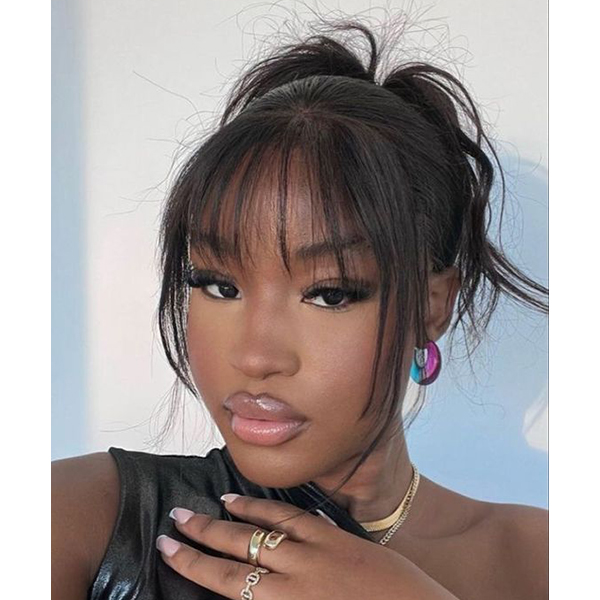 Photo Credit: Pinterest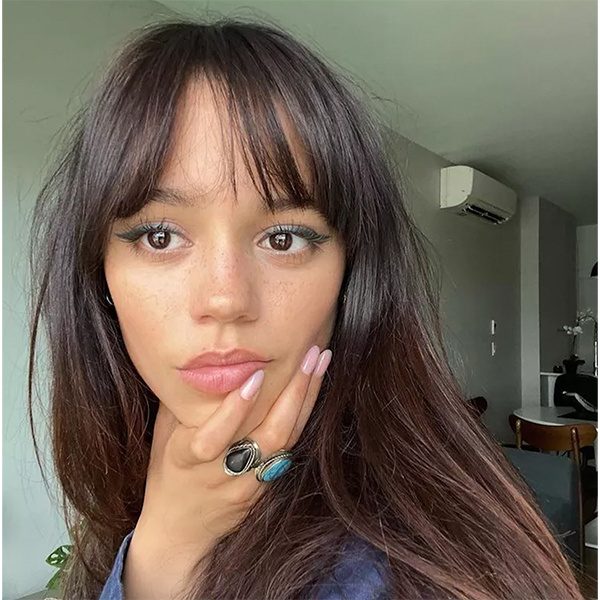 Photo Credit: Instagram via @jennaortega
7. Contour Cuts 
Reminder: This cut is not reserved for long-haired clients. Contour cutting focuses on the client's face shape to give them the most flattering contribution to enhance and highlight their features. Whether worn on longer lengths or shorter bixies, this cut lifts, moves and adds life to your client's hair. 
Watch @joeltorressstyle break down contour layers on BTC University:
How to create contour layers that work with any haircut 

Strategies to connect layers for a cohesive haircut 

The art of personalization to accentuate facial features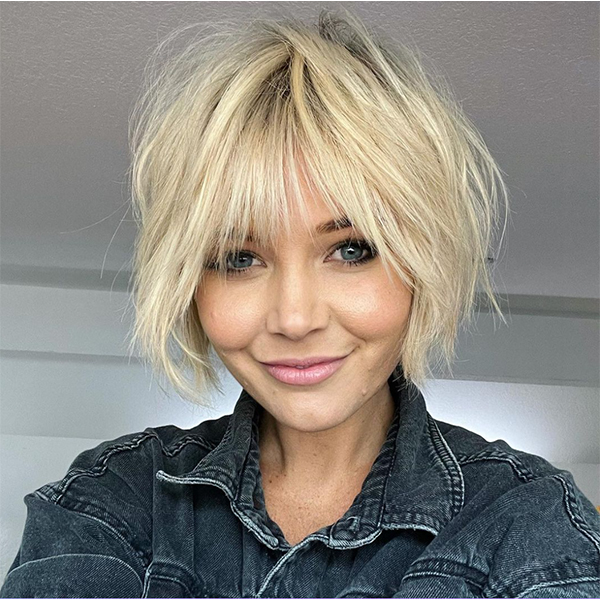 Photo Credit: Instagram via @brianacisneros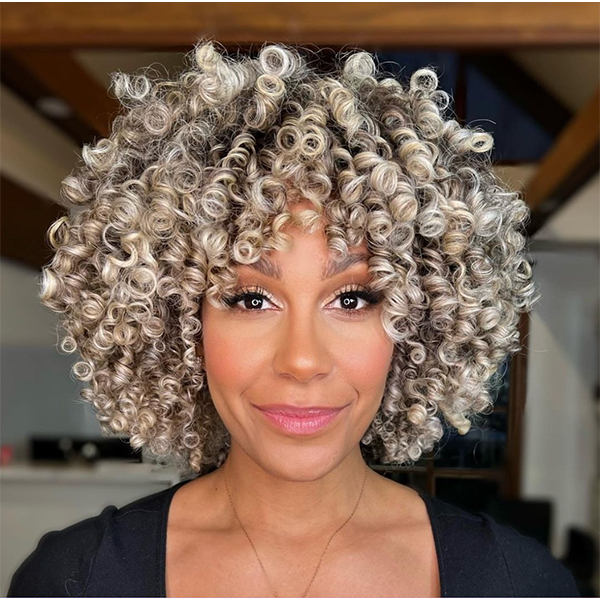 Photo Credit: Instagram via @hairbyreema
Photo Credit: Instagram via @xo.farhana.balayage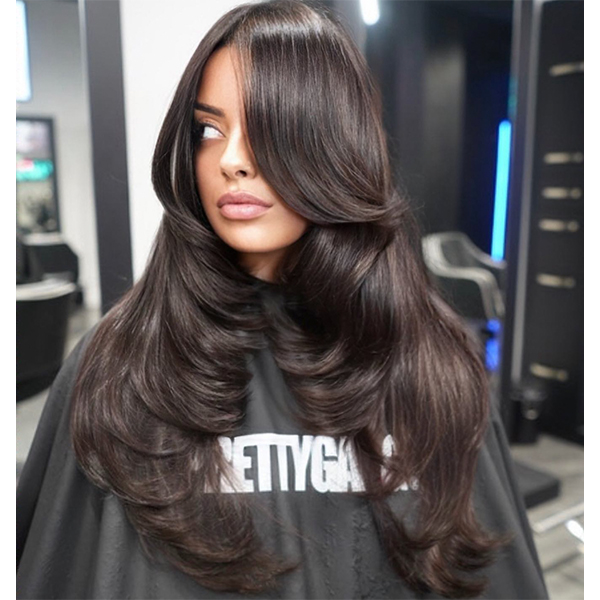 Photo Credit: Instagram via @derekcashstyles
8. Internal Layers 
Let's take all of those heavily-texturized, visible layers—and flip it, and reverse it for a moment. Enter "internal layers" (or barely-there, or invisible layers) that live inside of the established shape, creating air pockets that expand the hair and create volume. 
"Think of traditional layers as a Christmas tree," explains LA cutter @salsalhair. "Internal layers would be like sitting underneath the tree and looking up. Internal layers are the little pockets between the branches, allowing the air to move evenly throughout," he adds.  
Photo Credit: Instagram via @hirohair
Photo Credit: Instagram via @yukistylist
Products Used