Last updated: July 19, 2022
How To Cut & Style Long Curtain Bangs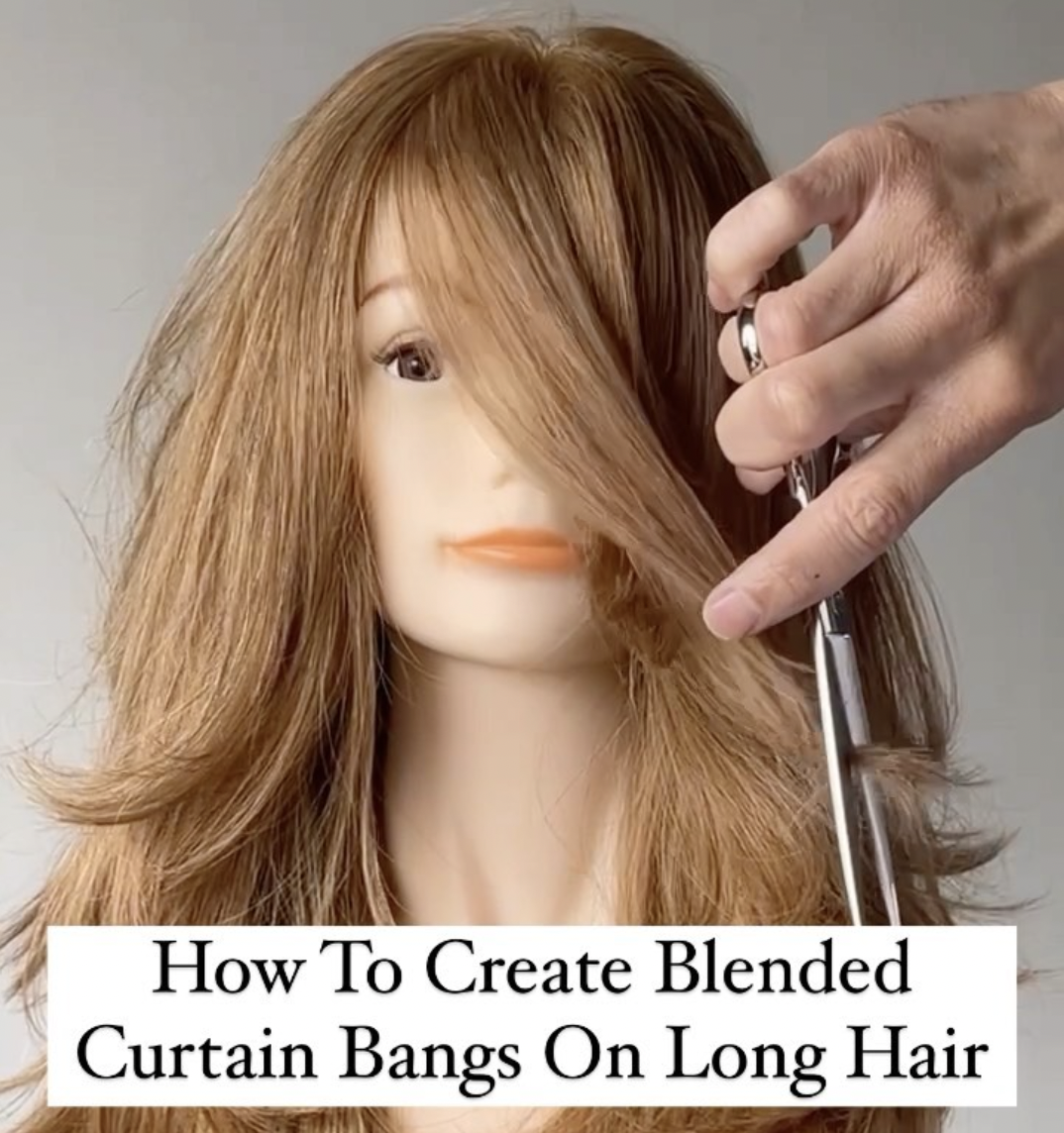 6 Easy Tips For Cutting & Styling Perfect Curtain Bangs
From '70s blowouts to the return of "The Rachel 2.0," retro styles are all the rage—with curtain bangs taking the throne as one of the trendiest styles of the year. Whether it be beautiful bobs or long layers, our clients are requesting to pair their cuts with a Jane Birkin-inspired fringe.
It gets even better: Curtain bangs are also great for adding body to long, heavy hair—without sacrificing any length. We tapped into Ulta Beauty Design Team Member Justin Toves-Vincilione (@ahappyjustin) for the ultimate technique for shaping, refining and beautifully blending a longer curtain bang.
1. Start on dry, styled hair
Justin recommends starting your cut on dry, styled hair because the movement and placement of the bangs will be different from when they're wet. This allows you to shape wispy layers and build feathering in real time.
2. Cut using the "Pinch & Talk" method
Part the hair as desired, then take one piece and overdirect to the opposite side. Then, slide cut using the "Pinch & Talk" method. This technique will help form and accentuate the soft detailing of the bangs. Remember it's always good to cut longer first—you can always go shorter!
3. Repeat with the second section
Cut and shape the second section of hair, using your freshly cut bang as a guide. Justin uses a pair of ARC™ Scissors Master Series PARAGON II 7″ to get the perfect chop! The PARAGON II is perfect for dry-cutting, loaded with razor-sharp and durable steel blades that are optimized for precision line work and slide, slice and point cutting techniques. Thick, coarse hair—don't sweat it!
4. Detail & refine
Use either point cutting or more side cutting to detail and enhance the shape of the bangs.
5. Blow-dry & remove any weight
Dry using a slicing technique, moving downward at the natural fall. Say hello to a blended, bouncy new look!
6. Keep the style
Justin tops off the fresh cut with Airy Texture Spray by Authentic Beauty Concept to add volume and accentuate the shape, followed by Strong Hold Hairspray to lock in the finished look. A few drops of Nourishing Hair Oil is the cherry on top, taming any frizz and flyaways for an effortlessly blown out look.
 

 

View this post on Instagram