Last updated: December 02, 2020
Strandlights: What To Know About This New Color Technique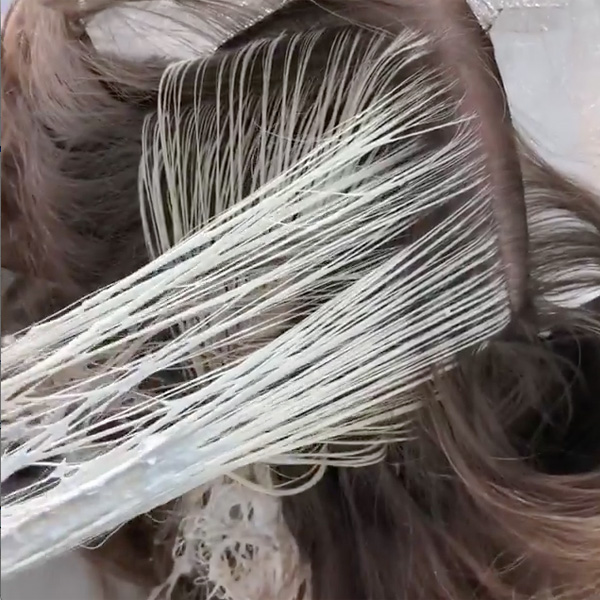 Everything You Need To Know About Strandlights
A new color technique recently made its debut on Instagram, and it could potentially replace babylights as your go-to for highlighting. Created by Liz Haven O'Neill (@lizhaven), strandlights focus on the hairline (and its interior) for a bright, natural, sun-kissed finish that will fade oh so seamlessly. We wanted to learn more about this new technique, so we reached out to Liz for all the deets. Here's everything you need to know about strandlights!
What Are Strandlights?
Think of them as the youngest sibling of babylights. They require about a third of the density, and are designed to mimic what Liz calls "ponytail blonde"—a brighter, natural hairline with hints of light in the interior courtesy of the sun.
The best part? Zero horizontal grow out! 🙌🏼
"I originally named them 'strand'lights to encourage my Instagram followers to think literally of the strands of hair and to differentiate them from their sibling, babylights," shares Liz.
Sectioning, Weaving & Placement
Sectioning: Liz plays off the structure of each client's head shape and works primarily with diagonal partings as opposed to horizontal or vertical partings. Why? Diagonal partings produce a more natural-looking end result.
Weaving: The weave should never go completely through the section. Instead, Liz works with the surface of each section because that's where the sun would hit. "The section should be so fine that if you place a newspaper underneath it, it should be easily readable," notes Liz.

Note: Working with the surface also allows you to get extremely detailed with the placement.
Placement: Think of it as hair contouring. Placement for each client will vary depending on their bone structure and natural part, which Liz will expand on in upcoming strandlighting classes.
Why Strandlights Were Created
Strandlights were born last fall when a lot of Liz's guests wanted a low-maintenance finish that would transition their locks from summer to fall. With their natural color being the inspiration, Liz decided to detail around the face and maintain their natural depth with strategically placed highlights. The goal? Create the look of a diffused root without the use of artificial color. 
When To Use Strandlights
Strandlights are perfect for detailing an ombré or balayage, or for touching up highlights. But this color technique is also ideal for guests who want to blend in gray while utilizing their natural pigment.
"The illusion the application creates will trick the eye into believing you're a natural blonde or natural sandy brunette when in fact, you're rocking 40 percent gray," says Liz.
But What About The Grow Out?
One word: seamless. Liz says her guests can easily go 3 to 4 months in between appointments. 
Liz's Go-To Formulas

Hairline formula: ½ oz. Schwarzkopf Professional BLONDME® Bond Enforcing Premium Lightener 9+ + 1 oz. 7-volume developer
Interior formula: ½ oz. Schwarzkopf Professional BLONDME® Bond Enforcing Premium Lightener 9+ + ½ oz. 7-volume developer + ½ oz. 20-volume developer
Note: Strandlights have such a clean lift that a glaze is optional.
Check out the finished look below!

Want to watch Liz demo this technique from start to finish? Purchase her course on BTC University for just $24.95 & receive unlimited access!

Love Liz's work? Get the steps and formulas for her high-contrast, babylight balayage!