Last updated: October 18, 2019
Rich Chocolate Dimension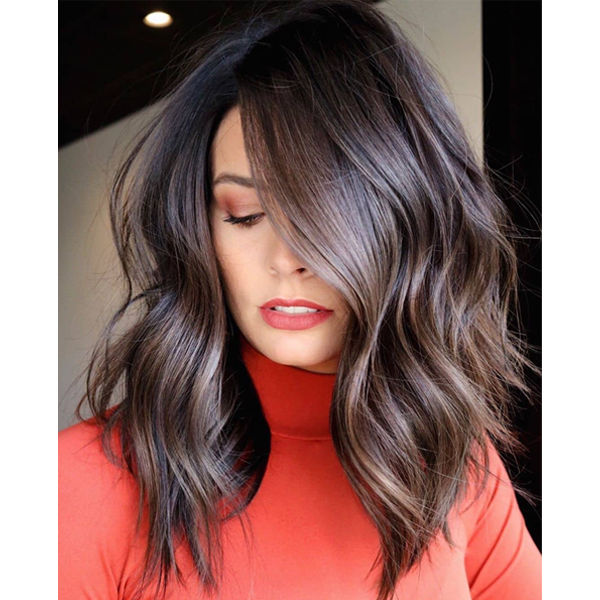 Formula A (Base)

Paul Mitchell The Color XG 3N + 4PA + 10-volume developer

Formula B (Lowlights)

The Color XG 4PA + 10-volume developer

Formula C (Toner)

Equal Parts Redken Shades EQ 6T + 7VB + Shades EQ Processing Solution
Fall is about more than pumpkin spice lattes and plaid, it's also the perfect time to start easing your lighter brunettes into deep chocolate hues. BTC Team Member Mika Rogerson (@mikaatbhc) did just that with one of her clients and the transformation was so good (over 12k likes on IG!) that we had to get the deets! Scroll down to get the formulas and how-to steps!
COLOR FORMULAS
Formula A (Base)

Paul Mitchell The Color XG 3N + 4PA + 10-volume developer

Formula B (Lowlights)

The Color XG 4PA + 10-volume developer

Formula C (Toner)

Equal Parts Redken Shades EQ 6T + 7VB + Shades EQ Processing Solution
FORMULA STEPS
1. On previously lightened hair, apply Formula A to the roots.
2. Weave in Formula B to create lowlights, making sure to leave out some of the pre-lightened hair in between.
3. Let process and rinse.
4. Apply Formula C to tone and let process.
5. Rinse, blow-dry and then style as desired.
Check Out The Before & After!