Last updated: June 07, 2021
5 Quick Blonding Techniques You Can Try Now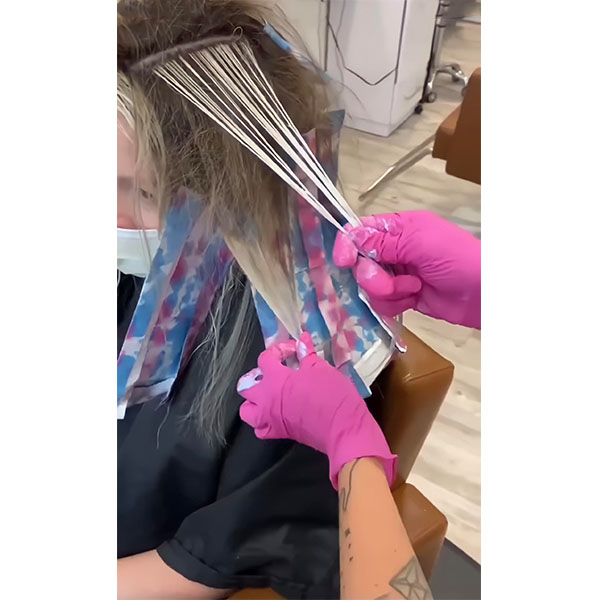 Need Quick Color Inspo For Your Summer Clients? Watch These 5 Videos From Insta!
Don't worry, we did the Insta scrolling for you! Use your time in the break room to check out our #btcquickie video picks for blonding techniques, products for healthy hair, and color inspo for your summer crowd. Let's get to work!
1. Fixing The "Black Hole"
The start of summer means clients with their heavy roots from spring are ready for some brightening!
@larisadoll shows a quick, seamless blonding technique to blend in major regrowth using Joico Defy Damage Pro 1 & Defy Damage Pro 2 to prep and treat the hair. For maximum blonding power, she foils with Blonde Life Powder Lightener begining with 10-volume developer and slowly working her way to 40-volume developer as she foils through the head.
2. Faux Balayage Technique
A 45-minute blended balayage application? Sign us up!
@the_blondologist demonstrates the quick trick to a hand blended faux balayage that left us speechless! Using Schwarzkopf Professional BLONDME Bond Enforcing Premium Lightener 9+ for a shiny platinum color, we deem this as a summer must-try.

3. Root To Tip Application
Full headed blondies are so much fun, but quite the headache if something unexpected happens.
Luckily, @haircolorkilla demonstrates using Matrix Bleach Finder after her full bleaching process. The color changing lightener rinse turns pink if any chemicals are left on the hair—preventing any over processing or harsh product residue! Safe to say, this ones a yes from us. 
4. Dimensional Blonding
Get creative with pastel colors or stick to neutral slicing for an effortless, root-friendly look.
@hair_by_oana creates a dimensional blonde styling with Moroccanoil®️ All In One Leave-In Conditioner to prevent any breakage and protect against thermal damage, an absolute must for the dry summer months. 
5. Healthy Platinum Touch-Ups
Sooo…is platinum envy a thing? 
@mrs_tahirah2 here with some heavy lifting using Redken Flash Lift Bonder Inside on a root touch-up and we're a little obsessed with the results. Watch to see the Acidic Bonding Concentrate products in action to restore hair health, keeping platinum blondes looking and feeling brand new. 
Products Used