Last updated: July 27, 2021
Wait…WHAT? Gray Lightener With Charcoal?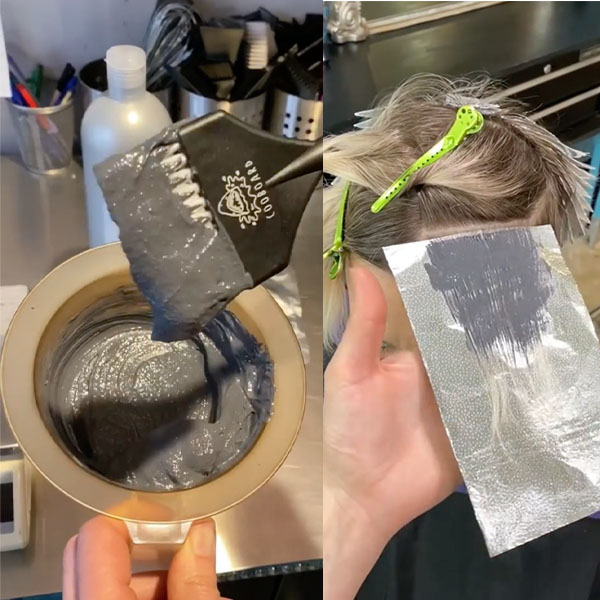 Does Charcoal Lightener Really Work?
We've seen the charcoal trend filter through facial masks, toothpastes, even $7 lattes at the corner coffee shop. But now…hair lightener!? 
CHARCOLITE™, the charcoal lightener from difiaba (@difiaba) is made to lighten and tone in one application, eliminating the need for toner.
Sound too good to be true? You be the judge, we did our investigating to find out how this miracle product works and gathered stylists' hot takes on using CHARCOLITE™ for their clients.  
Full Head Platinum
Platinum with just one product? The graphite pigments control yellow and brass tones making this transformation one you'll have to see for yourself!
Classic Highlights
Difiaba's restorative BondPlex moisturizes the hair during the lightening process while soothing the scalp, eliminating that annoying lightener-itch. 
30-Minute Processing Time
No need for toner means quick turn around in your chair! The cool tone and luster finish from CHARCOLITE™ is so good, you will hardly believe this time saving transformation. 
How To Check On Foils
The dark charcoal pigment looks intimidating on blonde hair, but only takes a quick peek to check on processing!
Babylights Technique
Charcolite is used like any other lightener and is suited for every blonding technique!
So, what's your verdict?! We're thinking this charcoal lightener is a must-try for your blondie babes!