Last updated: November 20, 2017
Behindthechair.com's 2nd Annual #ONESHOT HAIR AWARDS 2016 Finalists!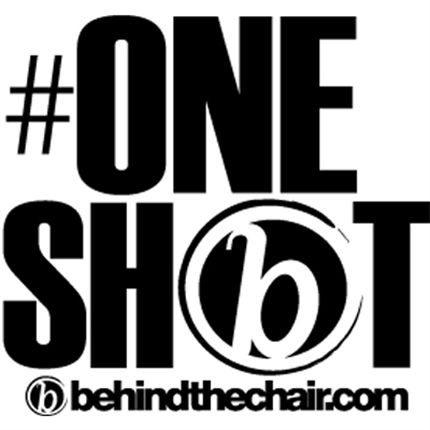 The world has changed. No longer do you need to buy an entire album to get that one hit song. No longer do you need to develop that whole roll of film to get your favorite photo. And, with the arrival of social media, no longer do you need to shoot an entire collection to be celebrated for your work. Celebrations happen #ONESHOT at a time.
We're very proud to announce that last year, behindthechair.com created an entirely new hair awards competition. Called the #ONESHOT HAIR AWARDS, it celebrated the real world of hair today. Our program is a hair competition with two different segments. The Hot Shot competition offers 14 categories and celebrates the real hair being done behind the chair every day. The Big Shot competition includes six categories and celebrates the hair work being done in studios.
In its first year, and after only eight weeks, #ONESHOT HAIR AWARDS had over 47,000 entries—proving that THIS is the new era for hair awards with the most awards entries in the history of the industry.
We launched the 2nd Annual #ONESHOT HAIR AWARDS in March, and we've since received more than 131,000 entries—TRIPLING the record-breaking first year and setting the bar even higher. From the bottom of our hearts, we say THANK YOU—you and your amazing work has propelled this industry to amazing heights!
Now we celebrate the finalists of this year's #ONESHOT HAIR AWARDS. Make sure to follow us on INSTAGRAM and FACEBOOK to see all of the finalists! We will be launching then throughout the week! After each finalist is announced, they will show up here!
Winners will be announced at BTC's COLOR, Cut & Style Show 2016 on SUNDAY NIGHT, September 25. Need a #ONESHOT HAIR AWARDS TICKETS? CLICK HERE! Need COLOR, Cut & Style Tickets?! CLICK HERE! We'll see you there! And to our finalists: CONGRATULATIONS!

Hot Shot
This one is all about raw talent. No need for a studio, Photoshop and filters when you're killing it behind the chair every day. The Hot Shot competition celebrates the real hair you're creating behind the chair. Categories include:
Color Addition
#btconeshot_color16
the best overall color shot
Over the Rainbow
#btconeshot_rainbow16
the best fashion colors: brights or pastels shot
"Hair" Painting a Masterpiece
#btconeshot_hairpaint16
the best hair-painting shot
It's the B-Ombre
#btconeshot_ombre16
the best ombre shot
Straight Lines
#btconeshot_precision16
the best precision haircut shot
The Braid Parade
#btconeshot_braids16
the best braids (or use of braids) shot
Up, Up & Away
#btconeshot_upstyling16
the best wedding or special occasion upstyling shot
This One's for the Curls
#btconeshot_curls16
the best curl shot
Man Crush
#btconeshot_men16
the best male shot
Extra Hair, Don't Care
#btconeshot_extensions16
the best extensions shot
Face Paint
#btconeshot_makeup16
the best makeup transformation shot
Nailed It!
#btconeshot_nails16
the best nail art shot
Double Take
#btconeshot_transformation16
the best overall transformation shot (including color, cut & style)
HotShot in Training
#btconeshot_student16
the best overall student shot
Big Shot
Big Shot entries are photos shot in a studio by Session Stylists, Platform Artists, Celebrity Hairdressers, Hairdressing Award Winners and Manufacturer Educators who already hold celebrity status from across the U.S. & Canada. Categories include:
The Haircolor Shot of the Year
#btcbigshot_haircolor16 
The Creative Haircolor Shot of the Year
#btcbigshot_creativecolor16
The Haircut Shot of the Year
#btcbigshot_haircut16
The Avant-Garde Shot of the Year
#btcbigshot_avantgarde16
The Men's Shot of the Year
#btcbigshot_men16
The Editorial Shot of the Year
#btcbigshot_editorial16