Last updated: August 31, 2022
Are You "Cocktailing" Your Hair Products Correctly?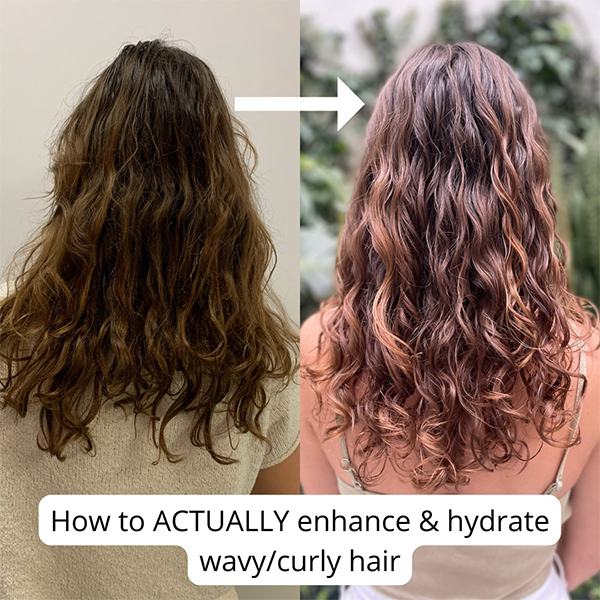 Learn The RIGHT Way To Mix Hair Products Together For Waves & Curls
It's true, you could be applying the wrong cocktail of products to your client's hair! (ESPECIALLY with curly clients.) Use these tips to learn how to combine products to avoid waxy layers and weighed-down hair on any type of texture. Dive in (this one's on our tab) on how to recommend, apply and care for clients' curls with the right cocktail of products. 
How To: Defined Waves That LAST
Clients with wavy hair tend to do one of two things: 
1. Oversaturate their hair with products meant for curls
2. Neglect the moisture and frizz-fighting nutrients their hair is screaming for
Here's what you can do: 
Advanced Healing Artist from L'ANZA Haircare Diego Pavoni (@diegopavoni) demos how to achieve full-body lift with hold and support for his client's waves. 
Cocktail L'ANZA Curl Flex Memory Gel and Foundation Mousse (1:1) to enhance texture that will hold its shape
Apply products in sections around the head (even saturation = mega volume on every wave)
Diffuse hair for 20 minutes
 

 

View this post on Instagram

 
Define Fine-Haired Curls Without Overusing Product
Curly hair does not always mean thick hair! As stylists, we need to be conscious of clients' hair density when working with any type of texture. 
To avoid weighing down fine hair or sending clients home with a greasy finish, try one "hero product" during your appointment. Using a leave-in treatment like L'ANZA Leave-In Moisture Treatment will hydrate, de-frizz, strengthen and protect fine hair that is not dense enough to handle multiple products. 
 

 

View this post on Instagram

 
Frizz-Free Curls With Touchable Movement
The days of dealing with frizz just to avoid crunchy, stiff curls are over! Teach your clients how to care for their frizzy curls without layering on a helmet of hairspray to keep the flyaways down. 
This before and after from @juelsalon speaks for itself. Using a curl-boosting product like L'ANZA Curl Boost Activating Spray is great to accentuate the curl's bouncy texture while giving enough hold and support to keep frizz down without a stiff feel. 
Moisturize Curls Without Waxy Build-up
When layering products onto curls, you HAVE to be aware of how each product works together. Using fewer products that do more is key for efficient appointments, healthy hair and clients that can take care of their curls at home. 
Here's what @diegopavoni uses:
1 product for shape and hold—L'ANZA Curl Flex Memory Gel 
1 product for moisture and movement—L'ANZA Curl Restore Leave-In Moisture Treatment 
Pro Tip: For the right ratio every time, keep it simple. Mix 2:1 gel and leave-in treatment and rake through hair with a curl brush for maximum saturation. 
Find out how to mix your perfect "Curltini" below!
 

 

View this post on Instagram