Last updated: June 15, 2021
6 Curly Hair Cutting Mistakes You're Probably Making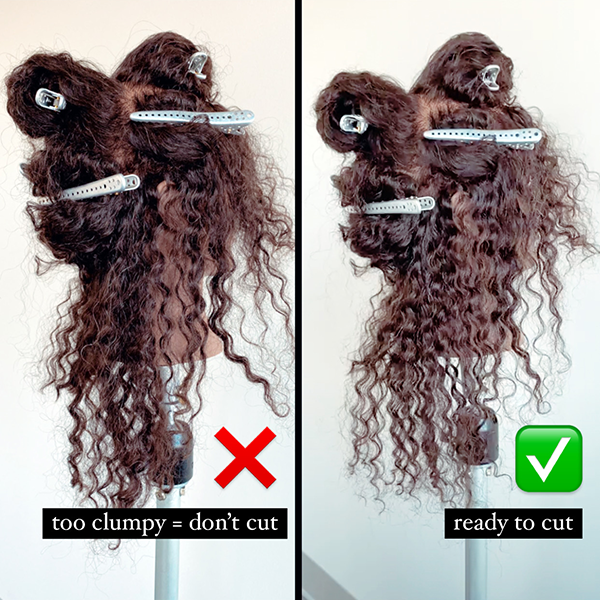 How To Solve 6 Curly Hair Cutting Mistakes
If you're seeing unwanted holes, hard lines or missed sections in your curly cuts, you're probably making one of these common cutting mistakes! Enter the Aircut, the MIZANI solution-based cutting system that uses special "Glide" techniques to put air in the hair for worry-free curly cuts every time.
These six pro tips from MIZANI Global Artistic Director Tippi Shorter Rank (@tippishorter) and MIZANI Artist Jada Jenkins (@jadajenkinsco) will have you more confident in curly cutting ASAP, but to really up your game, you should get certified in the MIZANI Aircut, so click here to sign up!
Mistake #1: Cutting curls dry OR wet.
Hair that's too dry could be frizzy or curls could be clumpy (more on this below). Hair that's too wet won't allow the hair to "live" in its natural state as you cut it. The happy medium? Use MIZANI Miracle Milk 25 Leave-In Conditioner as a cutting lotion, applying it to the hair the Aircut way:
Apply 2 pumps of MIZANI Miracle Milk 25 to your palm
Rub your hands together
Using "prayer hands," pat the Miracle Milk 25 into small sections of curls.
This technique allows you to evenly distribute the Miracle Milk 25 (which moisturizes and treats the hair while you cut) without disrupting the curl pattern or stretching the curls too much. Watch how it's done below!
Mistake #2: Leaving curls in clumps
Cutting a clump of curls will result in harder lines, blunter edges and holes in the cut. The point of the Aircut is softness and diffusion, so gently separate the section you are about to cut so that the curls are still intact, but not clumpy.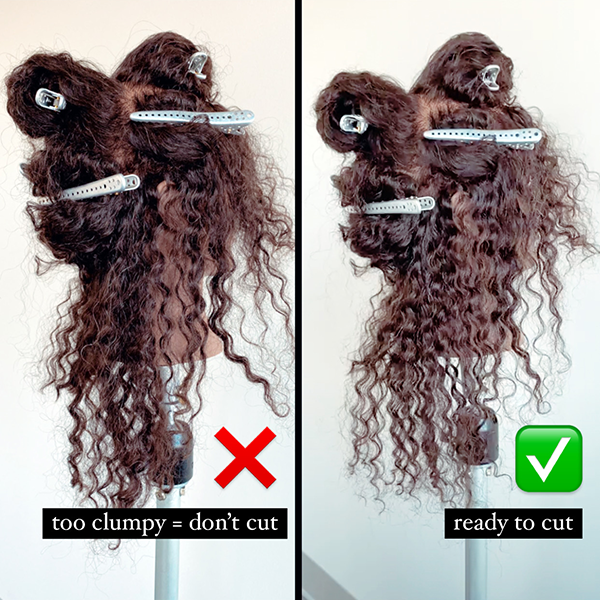 Mistake #3: Combing or raking curls
Stay away from the comb! The entire Aircut is done WITHOUT a comb…EXCEPT for one crucial step: In Zone 1 (aka the "frame" in Aircut-speak), use a comb to set the perimeter. Notice how Jada doesn't use the comb to truly comb the hair (below). Instead, the comb acts as a guide for laying the initial lines of the cut, inserted into the curls versus raked through the curls.
Pro Tip: Use a white comb on darker curls and a darker comb on lighter curls so you can really see what you're doing!
Mistake #4: Not starting in the front
It's too bad, but it's true: Curly girls are likely to have experienced pretty terrible haircuts, and they are often anxious at the salon. They don't want you to cut all their hair off! Tippi suggests starting with a thorough consultation, of course, but also to show the client in the mirror where you are placing the perimeter of the cut. Show her in the mirror when you make the first cut so she can see the length, then reassure her that you aren't going any shorter than that. It's a client communication tip that will go a long way!
Mistake #5: Not double-checking each section.
There's a saying you'll hear at the Aircut certification class: "Textured hair tends to hide." That's why Aircut-certified cutters ALWAYS double-check each section after they've cut. Simply reapply MIZANI Miracle Milk with the prayer hands technique, or just stretch the section a bit, and you'll probably see little curls reveal themselves that you missed in the initial cut. This is common (and it's why you double-check!), so just go back and snip them.
Mistake #6: Sectioning the hair too tightly.
The beauty of the Aircut is that it's a zone-by-zone cutting technique that lets you map out solutions on any client AND recreate the same cut on your client over and over. That means you do have to section the hair into zones prior to cutting so you can move through the hair efficiently and with precision. But are you coiling those sections too tightly? If you are, you could be totally disrupting the curl pattern that you are about to cut, which is NOT good. Check out the wrong and RIGHT way to clip curly hair into sections to make your life easier during the cut.