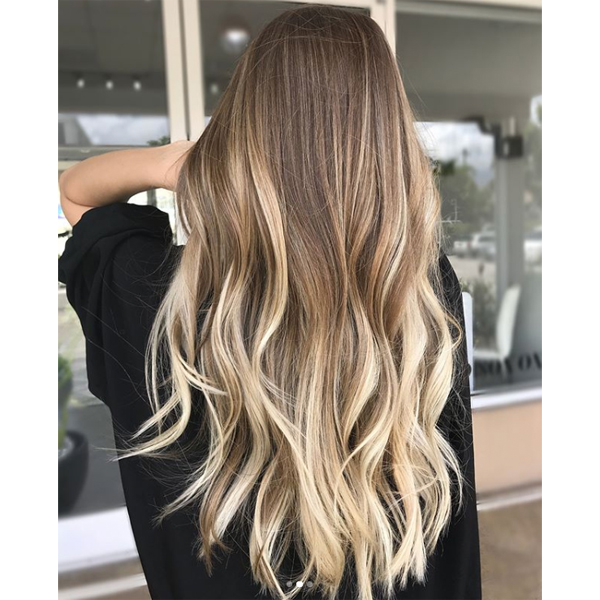 Formula B

Wella Professionals BLONDOR Freelights + 30-volume developer + Olaplex No.1

Formula C

Shades EQ 9P + Shades EQ 9NW + Shades EQ Processing Solution + Olaplex No.1
Crème Caramel Balayage
BRB, drooling over these creamy coffee balayage hues created by @suetyrrellstylist, a blonding expert from Grand Cayman Island. "The perfect balance of lightness and indulgence," Sue said on her Instagram…yep, we agree! Get the deets below.
COLOR FORMULAS
Formula B

Wella Professionals BLONDOR Freelights + 30-volume developer + Olaplex No.1

Formula C

Shades EQ 9P + Shades EQ 9NW + Shades EQ Processing Solution + Olaplex No.1
FORMULA STEPS
1. Lowlight with Formula A.
2. Paint wide panels with Formula B.
3. Gloss with Formula C.
Formula B

Wella Professionals BLONDOR Freelights + 30-volume developer + Olaplex No.1

Formula C

Shades EQ 9P + Shades EQ 9NW + Shades EQ Processing Solution + Olaplex No.1