Last updated: April 19, 2022
Finger Waves for Beginners: 5 Tips

5 Tips To Perfect Your Finger Wave Technique
Finger waves are officially back, but as any hairdresser knows, they're one of the hardest techniques to master (hairdressing legend and Bumble and bumble. Global Artistic Director Laurent Philippon (@laurentphilippon) says he's spent his entire career refining the technique).
Haven't practiced finger waves since beauty school? Here are five beginner tips from Laurent and Paul Mitchell International Trainer Mary Cuomo (@cuomocromeans) to get you back in shape. 
Get Wet
It's impossible to do a traditional finger wave without completely saturated hair. Period. Saturate with water AND product, then comb through. "If you don't, you won't get moldability and pliability," Mary says. As you work, re-wet the hair often. 
Consider The Part  
If you're new to finger waves, start with a deep side part, which allows for an asymmetrical design with strong, sculpted waves. Center parts are not for the faint of heart (or newbies), as mastering the exactness of perfectly-mirrored sides may elicit anxiety that teeters on madness.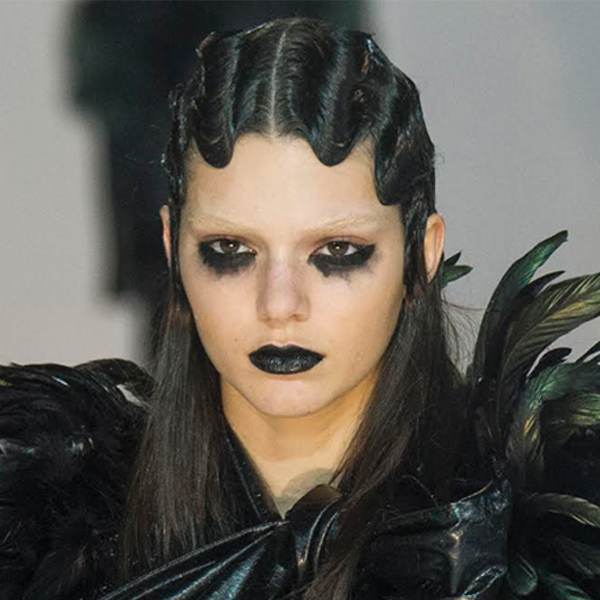 Face-Framing
Mary begins her finger waves around the face because this sets the tone for the rest of the style. "The structure of the face determines where you place the wave," she says. "It's instinctive—something you learn by doing."
100 Percent Dry
A finger wave set must be completely dry. Laurent compares a mastered finger wave to a sculptor's work—it's a process that can't be rushed. Once your finger waves are complete, place your client under a hood dryer for at least an hour until she's 100 percent dry. Factor dry time into your appointment.
Holding the Wave
Another skill you have to master when creating finger waves? Setting. Here are two tool options for holding the wave in place.
A duckbill clip: provides a simple hold on softer waves.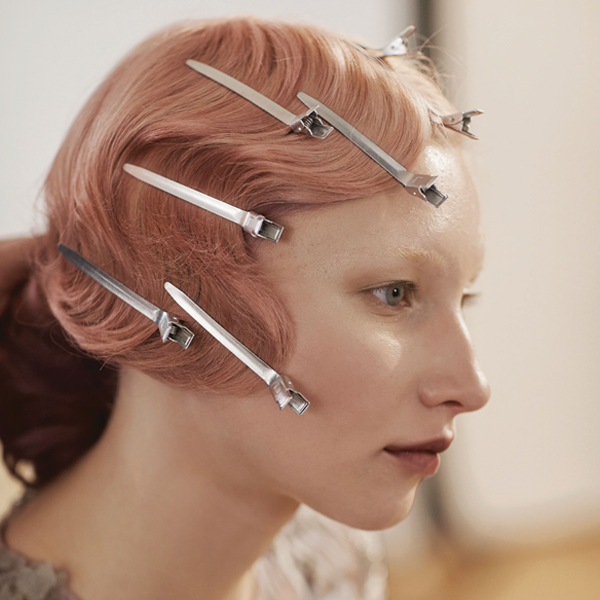 An old-fashioned clamp: distinctly defines ridges. Many hairdressers find these vintage clamps in antique stores.