Last updated: October 08, 2021
Toning 101: Dealing With Yellow, Orange and Red Tones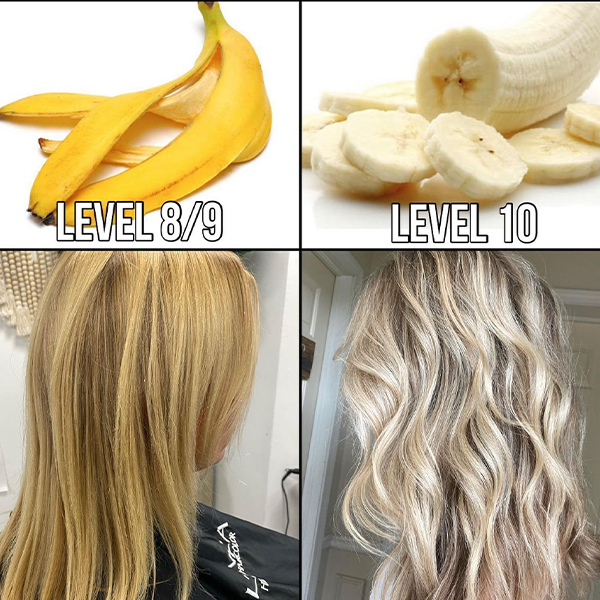 How To Neutralize Warmth When Toning
We know it's a common meme with clients saying "I STILL SEE YELLOW" on hair that is literally Level 11…but as funny as it can be, the truth is all colorists have to conquer warmth every day. So let's go back to basics and remember the color wheel using some genius advice from Sally Lemmo, aka @clevelandhairboss, a #ONESHOT Cool Balayage Shot of the Year Finalist and L'ANZA Healing Haircare Global Color Ambassador. Let's get to it!
Levels 6, 7 and 8: How To Handle ORANGE Undertones
There are different roads you can take when it comes to orange tones in your clients' hair. First of all, do you want to neutralize, or soften?
How to Soften Orange
"We may not always want to completely eliminate the warmth," Sally said. "Softening" or "naturalizing" the warm tones are often what clients are looking for, but don't know how to explain. "Sometimes, when we completely eliminate all of the warmth, the hair can become muddy.
Here are some of Sally's formulas to help her achieve the "softening" her clients wanted. She used L'ANZA Liquid Haircolor and allowed it to process for a full 20 minutes to get maximum deposit of tone.
Formula: L'ANZA Liquid 08AX + Clear + 9P
"You will notice on the Level 6, I added some Level 9P," she said. "It was just a little, and it was because I didn't want all of the impact of the blue-green…having some violet in there prevents it from going too muddy."
Formula: L'ANZA Liquid 07N + 06P + 08A
Related: Should you include the cost of toner in your highlighting price?
How to Neutralize Orange
Orange is a secondary color, made of red and yellow. The red tones are harder to control than the yellow, "so if I am looking to go after orange, I'm going after red, and going after it with a vengeance," Sally said on her Instagram.
That's why you need GREEN in your formula! "Green is your friend, you don't have to be afraid of it," she said.  
"Blue is the opposite of orange and will eliminate it, but once we've removed all of the yellow, it can look dark, dull and drab. GREEN will neutralize [orange] without getting too muddy because YELLOW and BLUE make GREEN—there is still some yellow for light reflect," Sally said on IG.
For example, if you have a blue base, add some gold to make green.
Related: 7 toning tips for every blonde client
Levels 9 & 10: How To Neutralize YELLOW Undertones
"True YELLOW lives at an 8….getting paler at a 9…at a 10 is when it is the palest yellow!"
So how do you neutralize warmth in blonde hair?  "In order to neutralize warmth, we have to tone ON level—meaning if we lift to yellow, we neutralize with a Level 8. If we want to eliminate, we drop it to a 7. The lower the level, the more tone."