Last updated: January 14, 2021
Texture Breakdown: Understanding Your Client's Curl Pattern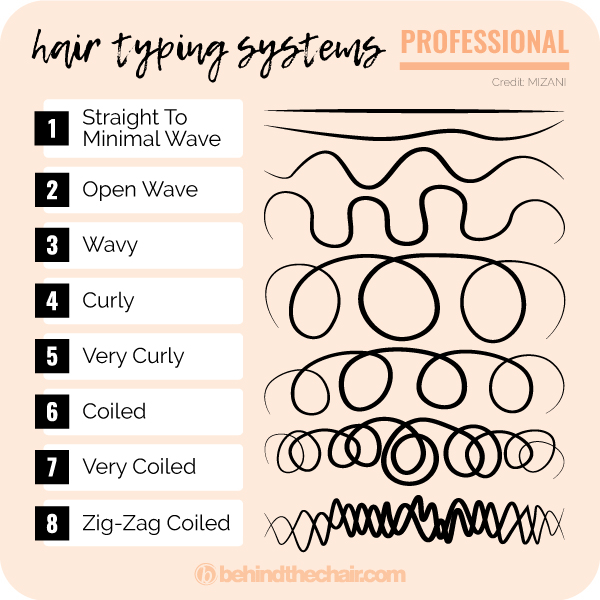 Use This Guide For Identifying Texture Types
Want to expand your service menu to include more curly clients, but need help understanding texture? We reached out to the Texture Experts at MIZANI to help get you started with understanding texture, the tools to use for servicing texture clients and how to choose the right product based on texture type. Scroll down to learn more! 
Why Is Understanding Texture Important?
"Each texture grows out of the scalp differently and has different characteristics," explains MIZANI Global Artistic Director Tippi Shorter (@tippishorterrank). "Categorizing the textures helps the team at MIZANI teach and stylists understand better." 
The consultation is the perfect time to evaluate your client's hair and find out if they grow multiple textures. "I find that many, if not all, clients have multiple textures. With a thorough consultation and understanding of texture, the stylist can give an accurate assessment of the hair and provide a unique service that is catered just for the client," explains MIZANI Artist Tatiana Ramos (@t_wildflower). 
Texture Key: How To Identify Curl Patterns 
To help stylists properly identify texture, the Texture Experts at MIZANI created a Texture Key. Set on a scale from one to eight, it places each type of texture into one of three categories: Wavy (1, 2 and 3), Curly (4 and 5) and Coiled (6, 7 and 8). "It also explains common concerns and characteristics for each texture type," shares MIZANI Artist and BTC Team Member Jamal Edmonds (@lamajbackwards). Those texture characteristics include:
Texture Type

Growth Type 

Body

Volume

Elasticity 

Porosity

Maintenance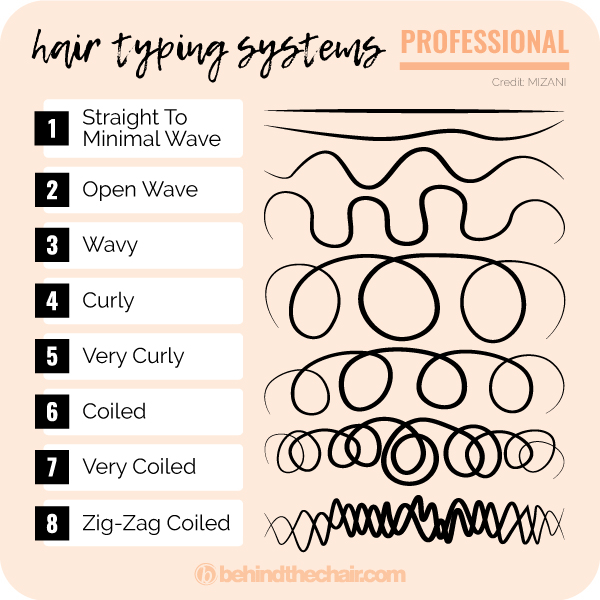 "The Texture Key gives a visual structure of curls but also emphasizes how the hair grows," explains MIZANI Artist Al Alexander (@al_alexander). "This gives stylists a better understanding of the characteristics a certain texture may have and how to provide a specific service."
The Texture Key benefits both consumers and stylists, no other professional system is this comprehensive, adds Tippi.  
Send Clients Home With Products That Work For Their Texture
The Texture Key also provides salon and at-home product recommendations for every texture type. "The MIZANI Texture Key provides a breakdown of all the information you need for curly clients, including listing the texture type on the label so clients can see the benefits of each product. It is an easy number system they can remember," explains MIZANI Artist Jada Jenkins (@jadajenkinsco). 
Click Through Each Slideshow To Check Out The Different Types Of Texture
1. Texture Type: Wavy (#1-3)
2. Texture Type: Curled (#4-5)
3. Texture Type: Coiled (#6-8)
Want To Learn More About Texture? Click Here For 5 Tips For Lightening Curly & Textured Hair