Last updated: October 21, 2020
7 Evil Eye Nail Art Designs For Avoiding Bad Karma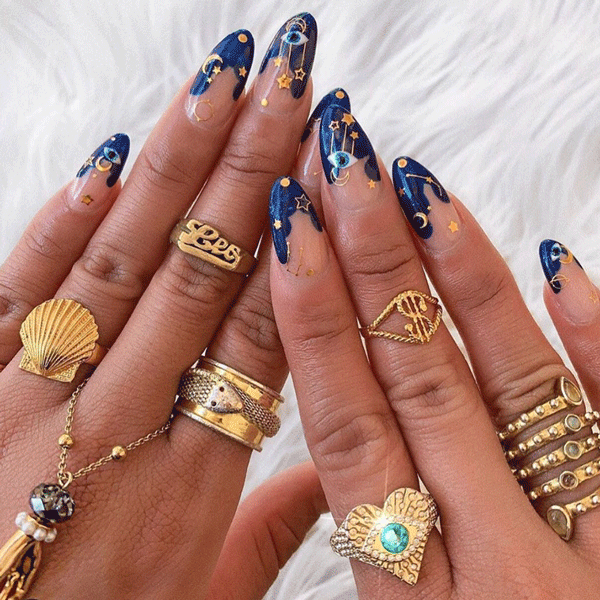 7 Nail Art Designs For Good Luck & Good Vibes
Find yourself in need of some extra protection these days? Good News: Evil eye nail at is trending this spooky season and we're welcoming all the positive vibes. Get ready to bring on the good fortune because below, we're sharing seven eye-opening nail designs! 
1. Symbolic Evil Eyes By @illustratedpgh
2. French Fade With Intention By @trouvaillebeautybar
3. Ward Off Evil Spirits But With Glitter By @thehangedit
4. Evil Eyes That Are Out Of This World By @emilysmakeupandnails
5. Classic French Tips With Evil Eye Accents By @bluesy_nails 
6. Evil Eye Glass Nails By @solavishnails
7. Evil Eye Art & Gold Jewelry Is A VIBE By @missbettyrose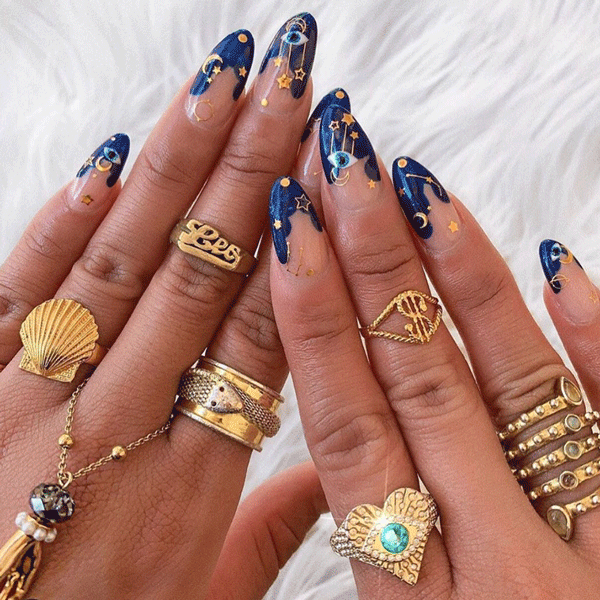 Want More Nail Art? Click Here For 4 Pricing Strategies For Adding Nail Art To Your Service Menu!