Last updated: December 07, 2017
BTC Exclusive: Jennifer Aniston's Most-Requested Color Formula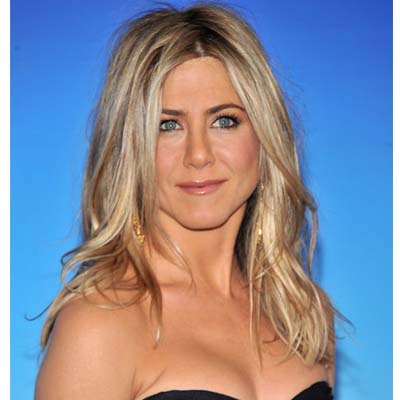 Jennifer Aniston…the most popular color formula of all time? We would say, definitely! And it's no surprise why—her golden, beach blonde hue accents her face perfectly. And come on…who doesn't want to look like Jen? So can you give your clients the Aniston-makeover? Easy! We asked her go-to colorist and BTC "On Tour" (Monday, May 1 in LA) Headliner, Justin Anderson of Chris McMillan the Salon in Beverly Hills at BTC's COLOR, Cut & Style show, and here's what he had to say:
Color Formula
Formula A (highlights): bleach + 10-volume developer
Formula B (base): L'Oréal Professionnel Richesse ½ 6N + ½ 8.3
Formula C (gloss): Paul Mitchell PM Shines 9Y
"It's really all about the placement of the highlights," notes Justin. "I chose Formula A because Jen has fine hair that lifts easily and 10-volume ensures you are making the integrity of the hair a priority."
1. Place back-to-back slices of Formula A around the face, then apply Formula B  between the foils, pulling the color on and off quickly at the bowl. "When adding lowlights into Jen's hair, I have to take into account that her hair is porous and prelightened, therefore, I absolutely need to add some warmth so it's not flat/drab," explains Justin. "I chose ½ 6N for the depth, and ½ 8.3 for the gold and softness."
2. Next, rough-dry the hair, then pick up the pieces that really need to pop and re-highlight those pieces with Formula A.
3. Finally, gloss with Formula C and go back in one final time and paint a few more delicate, baby highlights. "9Y PM Shines is a beautiful gloss—it just adds shine, and sometimes you only need to gloss for 1 to 2 minutes," notes Justin. "Just watch your color depositing and you can always rinse the ends first if they are grabbing too drab."  
Voila! Your client can now have golden, sun-kissed hair, just like Jen! Thanks Justin!