Last updated: April 29, 2022
5 Things You SHOULD Know How To Do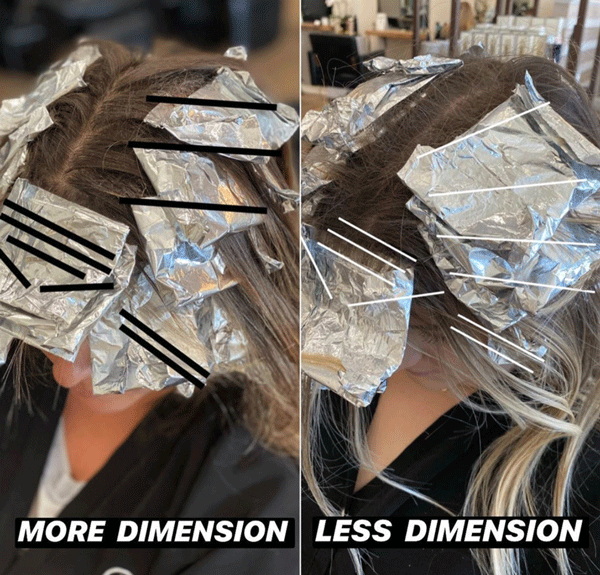 5 Things You're Missing In The Salon (And How To Start Doing Them!)
Could you be losing clients because you haven't perfected crucial in-salon techniques? It's possible…but we have the solution.
You can learn the top 5 client-keeping strategies below with a BTC University subscription! You'll get on-demand access to 150+ hours of education (INCLUDING all of the courses below), that you can watch literally any time, anywhere. Plus, courses have certificate of completions, so you can show your clients that you're educated (and CHARGE for your new knowledge!).
The Annual BTC-U Member Subscription is only $124.50 (HALF OFF! Usually $249!) with code: SUB50. Click here to sign up NOW and learn everything you need to keep your clients coming back!
Over-foiling causing your "dimensional blondes" to just be…well…totally blonde? Learn how to transition clients to high-contrast brondes with depth and dimension using cool blonde and warm brown tones with @coloredbycaitlin. She teaches exactly how to foil, avoid lines of demarcation and create blends. Plus, she discusses how to formulate lowlight tones when you need to repigment the hair while lowlighting!
"To highlight everything is to highlight nothing," @the.blonde.chronicles says. WE AGREE—so learn smart foil placement strategies that save TIME and have HUGE impact! Carly teaches her signature foil placement strategies, including how using different angles creates different results, plus her secrets for avoiding warmth at the root and harsh lines. This best-selling class has it ALL!
Bob perimeters jumping up, looking too angled or just simply messy? Bob cutting expert @chrisjones_hair has your answers. He has secrets for removing bulk and achieving a sleek, clean perimeter, then uses his customized technique for texturizing to achieve his signature soft, blunt bob. If your bobs are more "can I speak to the manager" and not as chic as your clients want, you NEED this class.
The dreaded DENT in a silk press is a client-losing mistake. Learn how to avoid it with this class from silk press expert @johnwgeorge! He spilled his secrets to avoid unwanted dents at the root, achieving consistency in the silk press, and creating long-lasting volume and body. He also shares the biggest silk press mistakes—and how to avoid them. If you've ever wanted to perfect the silk press, this is the class for you!
The shag cut is EVERYWHERE right now…but many stylists are super intimidated to try it. Learn how to perfect the technique—including the ALL-IMPORTANT fringe—with @rachelwstylist's signature shag cutting technique. This shag queen spills EVERY trick she has to create coveted, shagadelic cuts, texturizing techniques, client consultation tips, when to cut dry versus wet and even more! If you struggle with shags, this 90-minute course is for you!